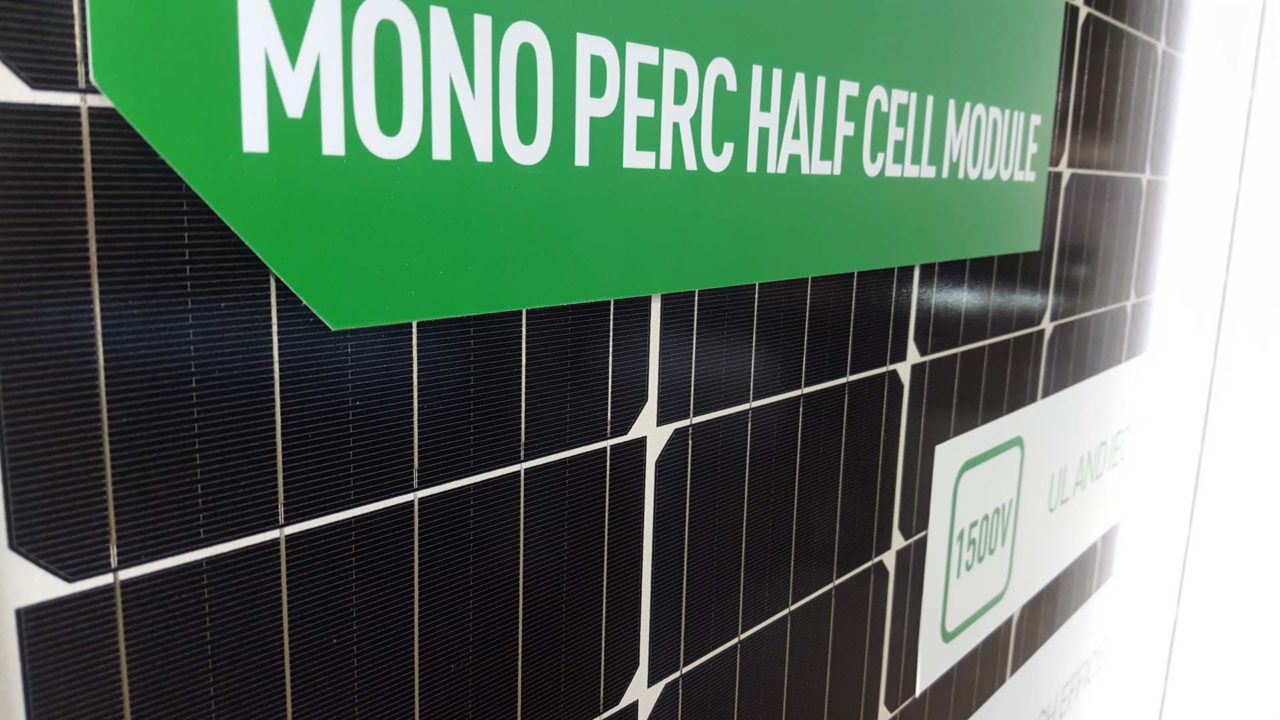 'Silicon Module Super League' (SMSL) leader JinkoSolar said it had supplied 10MW of its P-type mono PERC 'Eagle' modules (JKM295M-60) series for a PV power plant project built by Huaneng Renewables in Inner Mongolia, China.
Huaneng Renewables had noted in its first half 2018 financial report that it had successfully completed and commissioned a total of 51.5MW of PV projects projects in Inner Mongolia and Yunnan province, China, during the reporting period.

The energy company had a total PV power capacity of 931.5MW by mid-year, a 7.3% compared to the prior year period.
Huaneng Renewables latest Inner Mongolia project is located in Zhalai Nur Mining District, Hulunbuir and is expected to generate 17,330,000 kWh of electricity per year from the 34,104 P-type mono PERC modules supplied by JinkoSolar.
The SMSL also noted that the modules had an optimized the cell processing sequence to address the potential severe degradation issues of LeTID (Light and elevated Temperature Induced Degradation) as well as LID (Light Induced Degradation).
JinkoSolar's JKM 'Eagle' modules were accredited with DNV GL's 2018 'Top Performer' award in its annual PV Module Reliability Scorecard tests.
"By utilizing JinkoSolar's highest efficiency mono PERC panels, we are maximizing both our financial returns and the environmental benefits of this solar power plant, " said Zhibo Zhang, the project manager of China Huaneng Group, "we selected JinkoPower based on the efficiency and proven reliability of its mono PERC technology."
JinkoSolar recently launched its next-generation high-efficiency P-type mono PERC module series, 'Cheetah'. PV Tech hosted a free webinar on the 'Cheetah' series products, which can be accessed here or below.