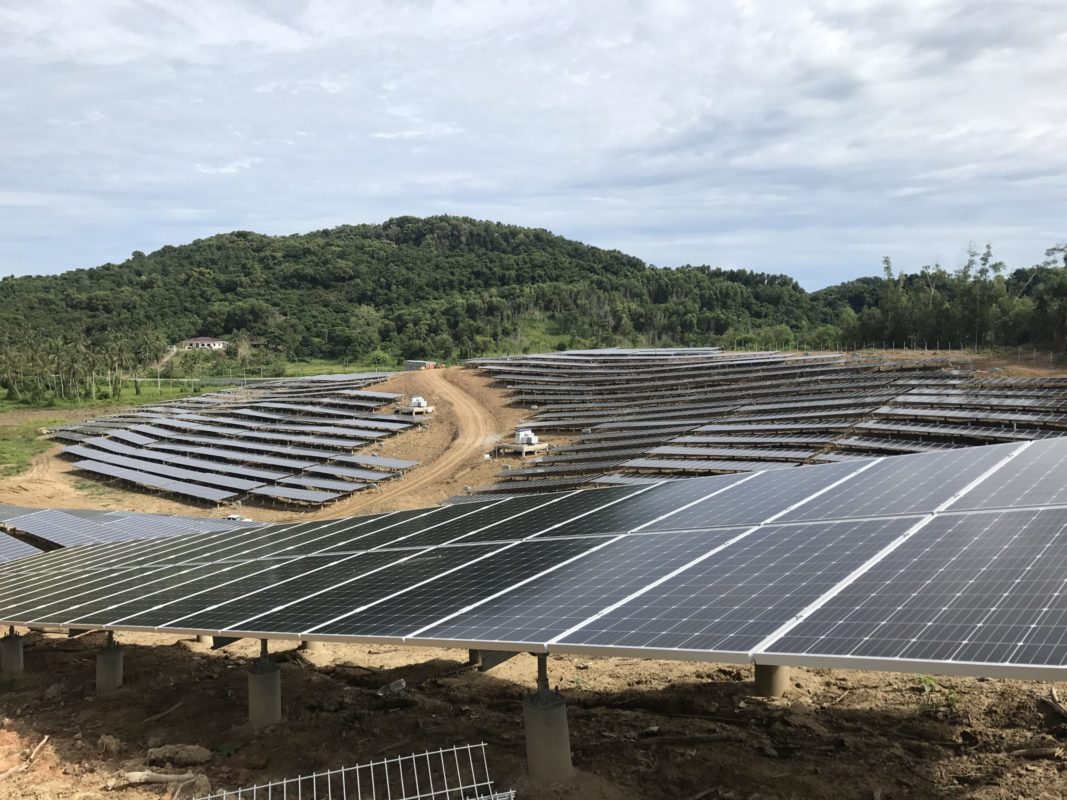 Leading solar PV inverter supplier Huawei said it had won the supply bid for Malaysia's first 50MW(AC) utility-scale PV plant project based on its ability to provide smart solutions to the projects challenging location and environmental conditions.
Malaysia's first 50MW(AC) utility-scale PV plant project, part of Energy Commission of Malaysia's (EC) Request for Proposal (RfP) and auction for up to 460MW(AC) of large-scale solar capacity, included a project located in Kudat, Sabah, a fairly mountainous and remote region of the northern tip of Borneo Island, also known for its significant Hakka Chinese minority communities.
As PV Tech recently reported, SPIC Energy Malaysia, a subsidiary of China-based solar investor State Power Investment Corporation (SPIC), is providing EPC services for the project, while JA Solar is supplying the PV modules.
According to Huawei, the Sabah project is deploying its FusionSolar Smart PV Solution, including smart PV string inverter SUN2000-42KTL, and smart array controller that integrates the SmartLogger, PLC, and Anti-PID Module functions.
Key to the project is the ability to limit energy yield loss due to shadowing, different PV module orientations, or PV string mismatch due to the extreme undulation of the ground. Huawei's Smart PV Solution can track the maximum power point (MPP) of every one or two PV strings, significantly reducing PV string mismatch.
An extra benefit with the string-level monitoring is that it allows improved detection and diagnostics low energy yielding modules, improving efficiency and simplifying maintenance. Huawei's Smart I-V Curve Diagnosis is designed to locate problematic PV strings and analyzes the root cause with Huawei's big data technologies such as data mining and pattern recognition, reducing testing costs compared to traditional methods, according to the company.
Environmental challenges include the hot and humid climate, a challenge for PV inverters. Huawei's string inverters meet IP65 protection levels and do not use fans for cooling.
Huawei also provided its Power Line Communication (PLC) technology for the project, which replaces RS485 communication cables, reducing line loss on signal transmissions and improving data transmission efficiency for better O&M services.
The company said that around 2MW of systems has already been commissioned at the power plant, which is expected to be completed by the end of 2017.