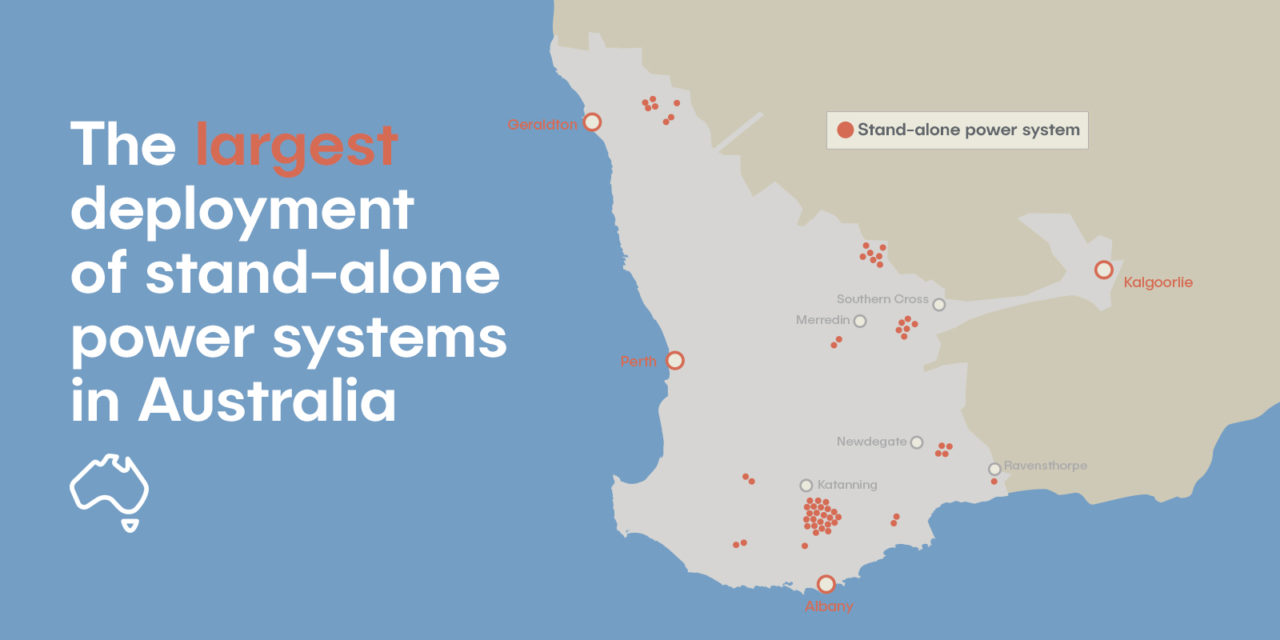 Perth-based Hybrid Systems and BayWa r.e. have reaped the lion's share of the first round of a programme to roll out 'standalone power systems' (SPS) across Western Australia.
Government officials hailed this week the signing of AUS$8.8 million (US$) worth of contracts for 57 SPS units to be deployed across the state, as part of a scheme run by state-owned utility Western Power.
"The McGowan Government is committed to supporting [Western Australian] companies involved in the renewable and battery technologies sector," said Bill Johnston, the state's energy minister.
"Increasing regional reliability is a key focus for the government and I support the innovative solutions like SPS that Western Power is deploying for regional homes and businesses," Johnston added.
The solar-plus-battery-plus-diesel systems were put to the test in 2016 in what was dubbed the SPS Great Southern Trial. According to Western Power, the six properties involved in Western Australia were spared from more than 90 hours of outages in a single year.
The 57 microgrids – two of which are nanogrids – will be run and maintained by Hybrid Systems, BayWa r.e. and the other providers for two years after installation is complete. According to Western Power, the entire network will create close to AUS$6 million (US$4.28 million) in cost savings compared to more conventional alternatives.
For Western Australia, the addition of solar-plus-storage microgrids comes hours after a separate project – Carnegie Clean Energy's 2MW plant at a naval base on Garden Island – was announced to have successfully cleared the commissioning stage.
The Australian Renewable Energy Agency, which helped fund the Garden Island scheme, entered a partnership last October to trial a similar scheme at the Monash University in Melbourne.