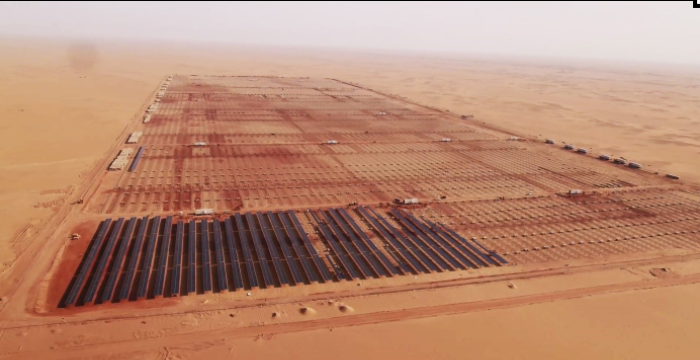 German renewables firm ib vogt has started constructing a 166.5MW portfolio of solar projects in the Benban Solar Park, which were awarded under the second round of Egypt's Feed-in Tariff (FiT) programme.
An international conglomerate consisting of ib vogt, Infinity Solar, Phoenix Energy and BPE Partners is developing the project, with ib vogt acting as EPC and O&M provider. The conglomerate achieved financial close at the end of October, securing debt financing of US$146 million.
Construction on two projects started at the end of January 2018 with the third plant to begin at the end of the month. These are the first projects from this second FiT round to begin construction.
The plants cover an area of 270 hectares and will use half a million modules mounted on horizontal tracking systems. When the projects are completed in early 2019, over 400GWh of electricity will be produced each year, to supply the equivalent of 55,000 homes.
State-owned utility Egyptian Electricity Transmission Company (EETC) will offtake the power under a 25-year power purchase agreement (PPA).
Anton Milner, managing director of ib vogt, said: "Following the successful construction and energisation of our 64MW Round 1 project in Egypt we are pleased to announce the commencement of the build-out of our next three plants in this series and are proud that these are the first of the Round 2 projects."
The company's overall portfolio within the 2GW Benban Solar Park complex will total 230.6MW.