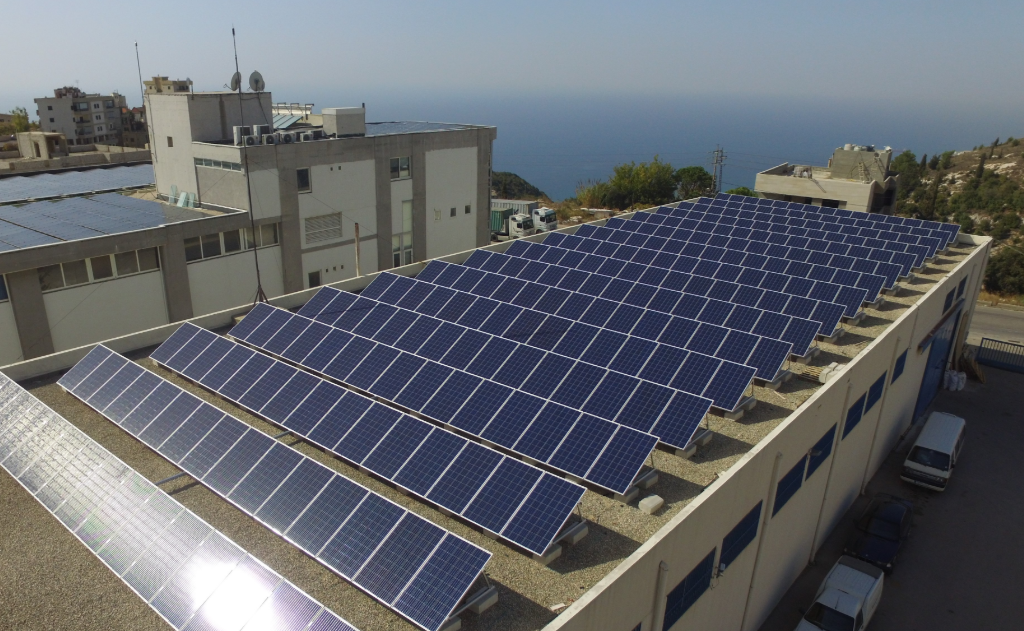 Germany-based renewables firm IBC Solar has equipped two industrial companies in Lebanon with solar systems.
One 163kW system for Al-Kazzi, a company that produces nuts and baked goods, is located at its new factory in Hsoun (CAZA Byblos). It uses 615 IBC PolySol 265 CS modules and the IBC TopFix 200 mounting system. This is a diesel-hybrid system, which synchronises the energy production of the PV system with diesel gensets during daytime.
Another 75kW system at Woody Factory, a carpentry located in Halat near the Mediterranean Sea, uses 285 IBC PolySol 265CS modules and TopFix 200 Delta Support mounting structures.
Albert Engelbrecht, senior VP, Solutions International, commented: "The combination of high solar radiation and attractive state funding programs like Green Loan in Lebanon will make the countries in the MENA region key solar markets in the future."
Lebanon's recent call for expressions of interest (EoI) in300MW of grid-connected PV projects with battery storage in Lebanon has been 25 times oversubscribed.