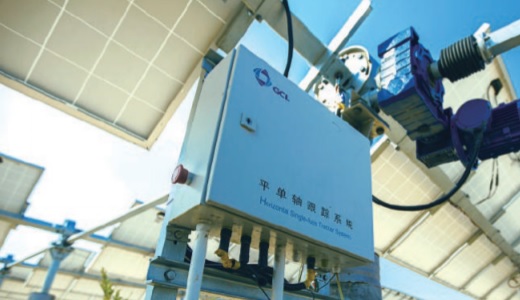 2019 marks the fourth year of GCL-SI's entry into the Japanese market. At PV EXPO 2019 Japan, GCL-SI exhibited a number of high efficiency modules including cast mono, shingling and bifacial modules, featuring cast mono module series in particular.
High efficiency modules are always well received in the Japanese market. Most manufacturers showcased their latest R&D achievements and demonstrated technology potentials for these products. In addition to the regular mono PERC and poly modules, GCL-SI's cast mono had grabbed much attention.
GCL-SI CEO Luoxin told PV-Tech in an interview, "It is the first time for cast mono to enter Japanese market but we have already shipped hundreds of MWs of cast mono modules to Europe and America in the past six months. The shipment is higher than that of GCL's mono PERC."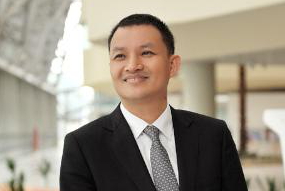 Cast mono PERC is the hit product launched by GCL-SI this year. Its average efficiency is about 21.8% and the output for 72-cell module is above 375W.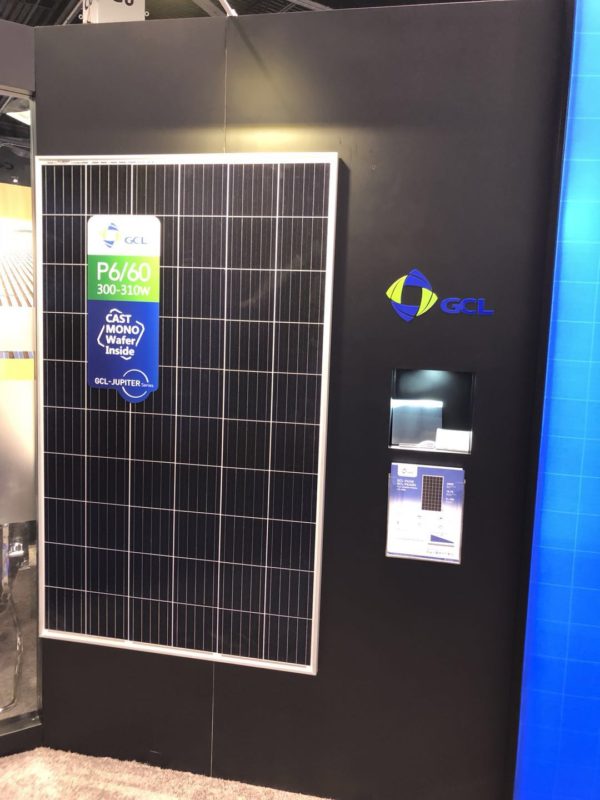 It is noted that cast mono module uses 158.75mm wafers. The right-angle cell structure can accommodate half-cut and MBB module technology to meet super-high efficiency demand.
According to GCL technicians, the choice of 158.75mm is based on the upgrade capacity of existing production line and market readiness. 157mm can only raise module efficiency by around one watt and such increase falls short of market demand on efficiency while 158.75mm can help achieve higher module efficiency.
Now other cell manufacturers in the market are all turning to 158.75mm. We expect that in the second and third quarter of this year, the market will reach consensus on size selection.
Cast mono used to be a shining star in China's PV industry. In 2010, domestic PV companies ramped up cast mono for the first time, causing a stir in the market at that time. However, the rush didn't last long. Cast mono is out-shadowed by other technical innovations in two years.
This product was unacceptable to the market mainly because of low mono ratio, high top defect rate and its fancy looks.
"GCL has been improving cast mono since 2011. With the help of cast mono tooling and related technological breakthroughs, now we are able to cast mono ingot as a whole piece. More than 99% of GCL's ingots go mono. "
Grid parity facilitates the return of cast mono
Cast mono is labeled by GCL as a product with similar cost as poly and same efficiency as CCZ. In order to further enhance its market competitiveness, GCL will also optimize wafer processing, resistivity, ingot thermal field, wafer sorting and the alike.
At present, in addition to GCL, China's PV companies such as Canadian Solar and LDK Solar are promoting their own cast mono products. Among them, Canadian Solar's black silicon technology and advanced tooling are used for P5 poly products, which are expected to be massively produced this year.
Launching differentiated products are among GCL's strategies for developing Japanese market. Luoxin is confident about cast mono performance in the Japanese market this year.
"Cast mono can secure lower PPA price and higher project returns. The cost of cast mono has a competitive edge over mono PERC. A 3-5% price difference proves attractive to the Japanese investors who are facing gradual subsidy withdrawal, added Luoxin.
In addition, cast mono can achieve the same efficiency as mono PERC but with lower LID. LID is an important indicator in many regions and countries."
GCL modules shipped to Japan is known to exceed 200MW in 2018,accounting for over 10% of its total overseas shipment. In Japan, GCL sold modules primarily through its own channels. It has partnered with major local PV companies to supply modules to local power plants. In addition, GCL has sold its modules worldwide through its Japanese developers and partners.
In the mean time, GCL will also install some local projects in Japan. Although the Japanese FIT policy is modified every year, Luoxin still expects the Japanese market to reach 5GW in 2019. GCL will spare no efforts to expand into the Japanese market and the target shipment in 2019 is set for 500MW.
Chint Solar president, Dr Luchuang endorsed GCL's cast mono products.
"What Japan needs are high efficiency modules," noted Dr Luchuang. "The high cost of labor, land, construction and installation is compounded by a constant drop in power price. PV plant investors have to take costs and high efficiency into consideration at the same time to get a reasonable return on investment. Cast mono's entry into the Japanese market is a move come at just the right time. "
He also noted that in other countries and regions, high efficiency and moderately priced products have excellent market performance and are more popular.
Throughout the world, most countries, including China, use competitive bidding instead of fixed tariff at present. Three related Chinese national ministries are considering competitive bidding with further details under discussion.
Industrial analysts pointed out that the introduction of a competitive environment will give full play to the decisive role of market for resource allocation, opening up a wider space for companies with leading technologies and cost advantages.
"Competitive bidding means that companies which offer the lower price can win the project early. Everything centers on LCOE. It is all about the pursuit of superior cost performance rather than high efficiency. "
For example, "At present, high efficiency mono modules are priced at 2.3 yuan/w in China while the price for regular poly is 1.7-1.75 yuan/w. The price difference stands at 0.6 yuan. It is almost impossible to recover such difference no matter what you have done to optimize the system. In most countries and regions, such as India and the Middle East, the module costs will become a prominent issue giving the cheap cost of labor, land and construction. Module price difference is the decisive factor for market decisions. "
"If you bid with high efficiency products, it is likely that you may not win as a result of high price. It is not my intention to play down the role of high efficiency but it is a real market challenge. "