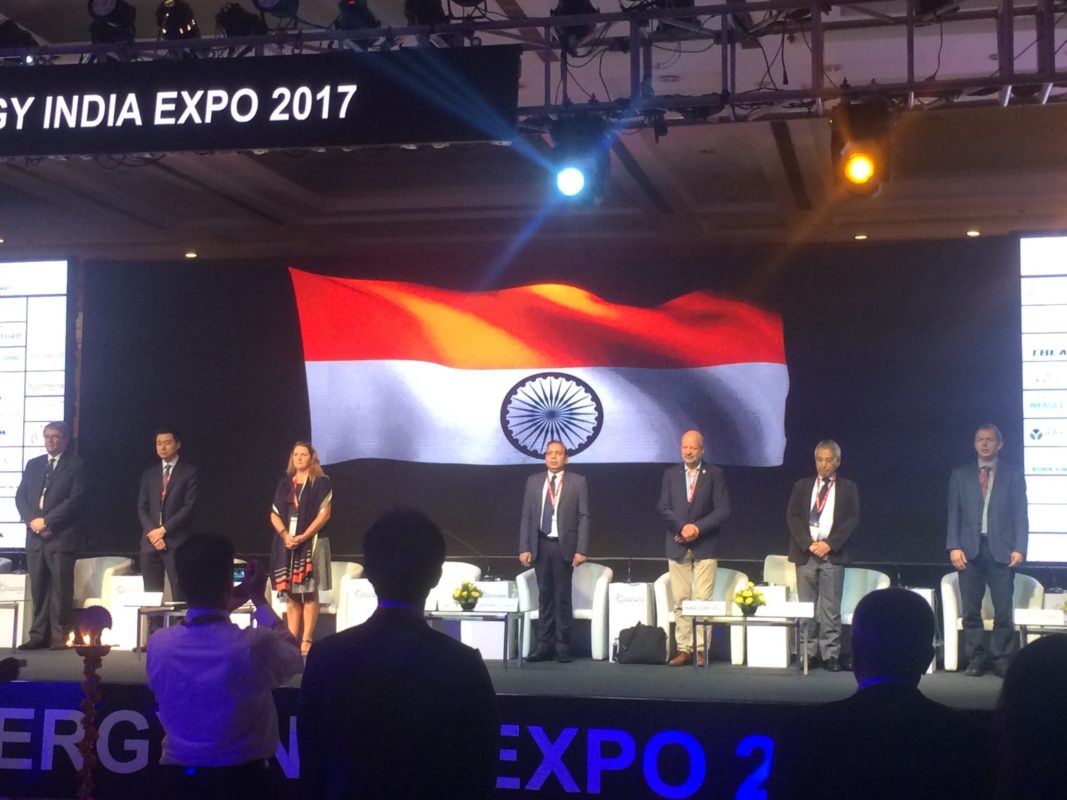 India will hold its second RE-INVEST event on 7-9 December 2017 to take stock of its renewable energy progress in the last three years and show off the progress of the International Solar Alliance (ISA) that it brought to the world stage at COP21.
Speaking at the REI Expo event, just outside Delhi, Ministry of New and Renewable (MNRE) secretary Anand Kumar announced the second renewable energy investment expo and invited the whole industry to attend, to bring together developers, manufacturers, researchers and "all stakeholders" in one room to discuss all the issues of renewable energy.
Rahul Munjal, chairman and managing director of Indian renewables firm Hero Future Energies, told PV Tech that this is the right time to hold the second RE-INVEST because the "ISA dream is coming true" and India wants to showcase the Alliance to the rest of the world and explain what it is and how it will move forwards.
Indeed Kumar added that of the 121 prospective countries for the ISA lying mostly between the tropics, 40 have signed up and 11 have ratified the ISA framework.
Magic 15
He said: "The moment we have 15 ratifications then the ISA initiative will become an international inter-governmental framework and we are hopeful that by 31 October we will have the magic 15 ratifications and India with the partnership of France plans to launch the founding initiative of ISA on 9 December with honourable prime minister Narendra Modi and French president Mr Macron presiding over it."
Other players told PV tech that the initial RE-INVEST of three years ago was very important in putting India on the map for renewables and it achieved its goals. PV Tech learned in November 2015 that the second RE-INVEST scheduled for 2016 had been cancelled given how successful the first event was in driving investment, with multiple gigawatts of MoUs signed. It had also brought high-level Indian government figures together with politicians from overseas, senior solar industry figures and renewable energy advocates.
Now the industry wants a "well-oiled" solar tendering machine without the stops and starts that are frustrating many. However, the ISA shows India looking out across the world and seeing a bigger picture – even than just the subcontinent. This was further confirmed by many companies telling PV Tech on the REI show floor that they had international plans in the works across various geographies, not just in Asia.
Munjal, who also said that Hero is looking abroad, said of the forthcoming RE-INVEST event: "It's a good time to do an interim check saying: this is what we promised, this is what we've done, lets talk about today what issues are faced. We are still four years away from 2022 [175GW renewables target]. We still have time if something needs to change so let's change it. It's a good time to look at ourselves and see what can be added to actually grow from here on.