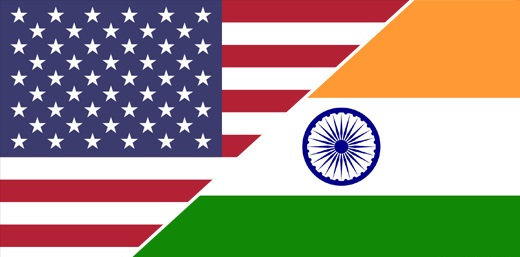 India could file trade cases against the US over violation of World Trade Organisation (WTO) norms related to the protection of solar panel producers in various US states, according to widely reported comments from the Indian energy minister Piyush Goyal.
Back in February, the WTO ruled in favour of the US in its complaint about India's Domestic Content Requirement (DCR) policy, which mandates Indian-made solar cells and modules to be used in a small proportion of solar PV projects in its National Solar Mission.
Jasmeet Khurana, associate director, consulting, Bridge to India, told PV Tech that India then had three months to appeal the ruling. The MNRE confirmed that it would pursue an appeal, however, it is unclear from Goyal's comments whether India may bring these new cases against the US as part of its appeal or introduce them as separate cases altogether.
Khurana added: "They are bringing all this in to bring the US back on the table.
"India is being adamant that it won't give in on the DCR, taking all the steps […] to make sure that this gets delayed."
PV Tech contacted Dilip Nigam, MNRE Solar Mission, who takes charge of WTO issues, but Nigam declined to comment on the matter.
Speaking at the Pune International Centre, Goyal said: "The US, which is articulating the inconvenient truth, while India is doing convenient action, uses seven times more coal per capita than India. Even on clean energy finance, the developed world has spoken a lot and done zilch.
"I am going to file 16 cases against the US for their violation of the WTO norms. Our international solar alliance rests on this. If a large country like India is subjected to this, then imagine what happens to the country in the underdeveloped world.
"It amazes me that a country, which talks of encouraging renewable energy, goes to the WTO against India and says: 'why did [India] put up 400MW of domestically produced panels?'"
In a final push for solar develpment in rural and urban areas in Pune, Goyal also claimed that solar energy is now cheaper than conventional power generation.
Despite the February ruling, MNRE joint secretary Tarun Kapoor insisted that India would continue to support its domestic manufacturers, meanwhile, Jasmeet Khurana wrote in a blog that the DCR is a badly designed policy tool and that the government could adopt several other policy options that would be more effective.
SkyPower offloading equity in Madhya Pradesh
In other Indian solar news, Canada-based developer SkyPower is reported to be looking to offload equity in its 150MW Madhya Pradesh PV project, which it won in July with one 50MW plant at a record low price of INR5.05/kWh (US$0.076). This tariff sparked the flurry of industry concern over project viability that followed the market as tariffs continued to tumble into 2016.
Khurana dismissed concerns about the equity offload plans, claiming that many companies follow such a strategy after bidding for projects and they are only allowed to offload a minority stake.
Khurana added: "The larger point here is that developers are bidding for projects first and then trying to arrange capital for those projects later, which is an overall risk for the Indian market, but SkyPower is not alone in doing that. There are a lot of other developers, who would not necessarily have the necessary capital to build out these projects, but they are still going ahead and bidding and then trying to figure out how to raise capital for the projects."
It may also be noted that SkyPower also managed to sign power purchase agreements (PPAs) with the Indian state of Telangana for four PV projects totalling 200MW combined, despite multiple developers having PPA signing delayed in the state.