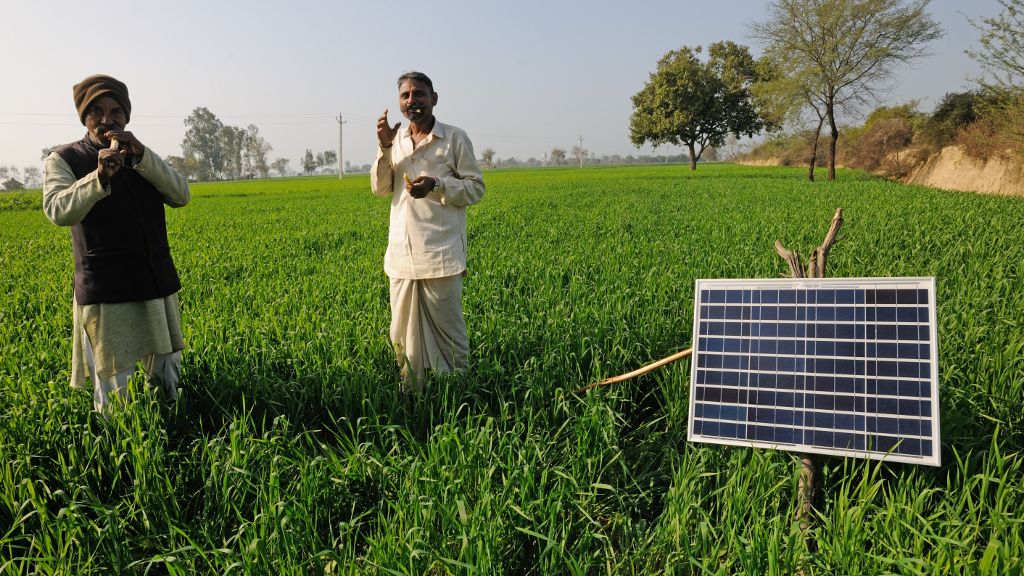 India's Cabinet Committee on Economic Affairs (CCEA) has approved its solar for farmers scheme that aims to support 25,750MW of solar by 2022 with INR344 billion (~US$4.84 billion) of central government backing.
The programme, known as Kisan Urja Suraksha evam Utthaan Mahabhiyan (KUSUM), which aims to increase farmers' financial and water security by offering a steady source of income, is broken down into three sections:
10GW of decentralised ground-mount PV projects
1.75 million standalone solar-powered agriculture pumps
1 million grid-connected pumps
A report from one analyst firm last year suggested that a switch from conventional irrigation-pump systems to solar-powered ones in India would save enormous sums of money and generate income for farmers nationwide.
Targets and subsidies
The CCEA has decided that the country should go full steam ahead on the target for standalone solar pumps, while the grid-connected pumps and ground-mount PV project sections will kick off as pilots with up to 100,000 pumps and 1GW of solar capacity respectively.
The 10GW solar programme will be made up of plants ranging between 500kW to 2MW in size to be set up by individual farmers, cooperatives, panchayats, farmer producer organisations (FPO) on barren or cultivable lands. The power produced will be purchased by distribution companies (Discoms) with feed-in tariffs (FiTs) determined by the respective state regulator (SERC).
Discoms will also be incentivised with INR0.40/kWh (US$0.56 cents) for a period of five years.
Standalone pumps will be supported up to 7.5-HP with solar PV capacity in kW equal to the pump capacity in HP. For the grid-connected pump scheme, again pumps up to 7.5-HP can be solarised, but in this case, the solar PV capacity can be up to two times the pump capacity.
The solar power will be used for irrigation with any excess power sold to Discoms.
For the pump schemes, a central government subsidy of 30% of the benchmark cost or the tender cost, whichever is lower, will be provided. The State Government will then give a subsidy of 30% and the remaining 40% will be provided by the farmer.
A higher central government subsidy of 50% will be provided for North Eastern States, Sikkim, Jammu & Kashmir, Himachal Pradesh, Uttarakhand, Lakshadweep and the Andaman & Nicobar Islands.
Finally, the Indian government believes that the scheme will generate 631,000 job years for both skilled and unskilled workers.
Yesterday, the CCEA also approved a major new rooftop solar support scheme.