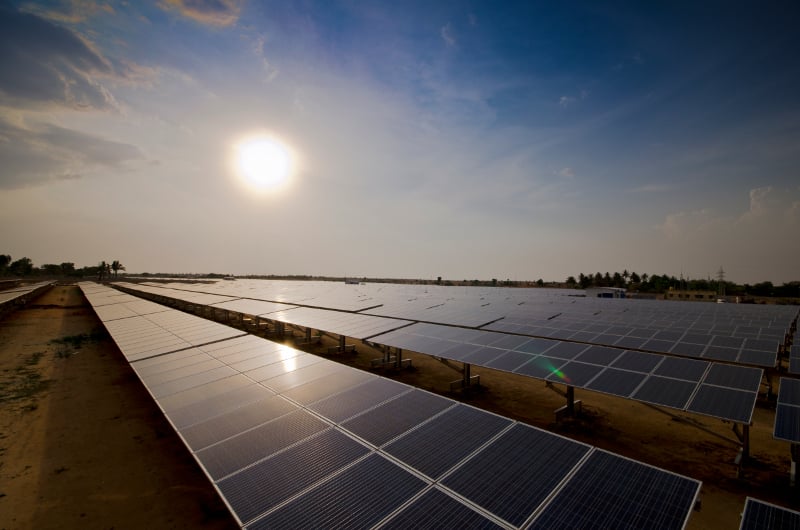 India's government has approved significant amendments to the nation's power 'Tariff Policy', including increasing the Renewable Purchase Obligation (RPO) to 8% for solar energy by March 2022.
India's distribution companies (Discoms) are mandated to purchase a certain amount of their energy from renewable sources under the RPO.
The RPO had previously stood at 3%, but last November Ministry of New and Renewable Energy (MNRE) joint secretary Tarun Kapoor said raising the RPO was a necessity, describing it as "the single most important regulatory and policy mechanism of government of India to drive solar".
Under another part of the approved policy revision, new coal or lignite-based thermal plants will also have to establish, procure or purchase renewable capacity as part of the Renewable Generation Obligation (RGO).
The government also announced new "ancillary services" to support grid operation for expansion of renewable energy.
For the power sector as a whole, the new tariff revision aims to help the government's Ujwal Discom Assurance Yojana (UDAY), a major upheaval of policy around the country's heavily debt-laden Discoms. Although UDAY is not mandatory, the majority of states have signed up to the scheme since it was announced.
The latest approval consolidates prime minster Narendra Modi and energy minister Piyush Goyal's vision of 24/7 electricity for all of India, however, this target does involve deployment of vast numbers of coal-fired power plants alongside the ambitious solar targets.
These are the first major power tariff amendments since the tariff policy of 2006.
VGF funding
In related news, India's cabinet committee on economic affairs, has approved the setting up of 5GW of grid-connected solar PV under Viability Gap Funding (VGF), which will require the government to provide INR50.5 billion (US$743 million).
Mudit Jain, consultant at analyst firm Bridge to India, told PV Tech that this VGF scheme for 5GW solar, which is batch IV of phase II of the National Solar Mission (NSM), was envisaged several months back.
Total investment expected under this scheme is around INR300 billion (US$4.4 billion).
The projects are to be delivered in four tranches of 1,250MW each over four financial years from 2015/16 to 2018/19. Competitive bidding for the solar capacity will involve a fixed tariff of INR4.93/kWh for the first year.
A cabinet statement said: "The overall effort is to continuously reduce government financial support for grid-connected solar power as the prices of solar power comes down."
Jain said this capacity will be developed after the Solar Energy Corporation of India (SECI) completes its ongoing allocation of 2GW under batch III of phase II of the NSM. Under this batch III, tenders have already been issued in Maharashtra (500MW), Gujarat (250 MW), Uttar Pradesh (440MW) and Andhra Pradesh (500MW).
Jain also reported this week that SECI's Maharashtra tender under the VGF scheme saw "subdued" interest from developer, in contrast to the fierce competition for capacity in solar parks tendered by the National Termal Power Corporation (NTPC), which saw yet another record low tariff this week.