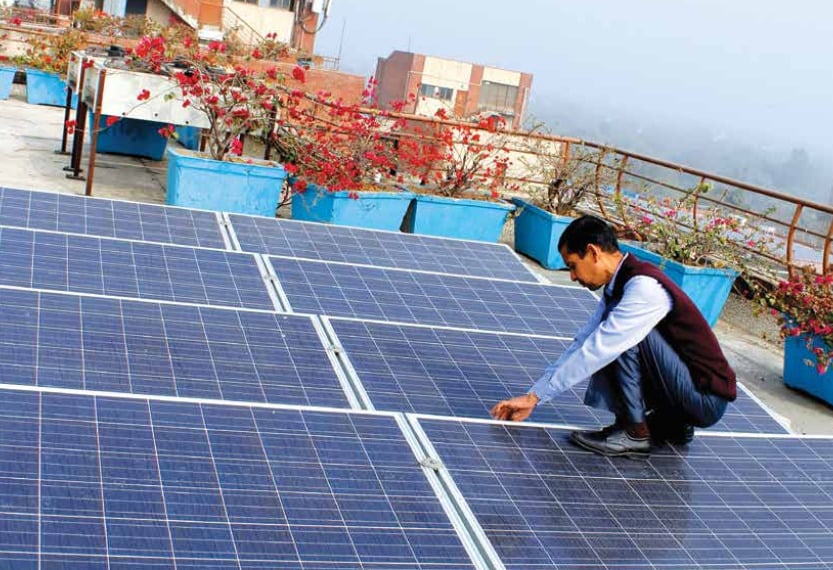 India offers US$3.67 billion support for Discoms to drive rooftop solar
18 December: Ministry of New and Renewable Energy (MNRE) has issued a concept note to put distribution companies (Discoms) at the front of India's rooftop solar programme by providing them INR234.5 billion (US$3.67 billion) in financial support.
The financial assistance will be dependent on how well the Discoms perform at implementing rooftop solar.
Consumers used to have to approach multiple agencies to get a rooftop system installed, but under new proposals the system will be streamlined by making Discoms and their local offices the nodal points for implementing rooftop PV.
Discoms will have to provide dedicated manpower to rooftop solar deployment, assessment, and monitoring among a range of services.
MNRE is seeking comments by 31 December.
Indian government solves solar import trouble at ports
19 December: Minister for Power and New & Renewable Energy R.K Singh has noted in Lok Sabha that consignments of solar panels imported from other countries are held up at some Indian ports due to customs classification issues.
The issues regard the applicable rate of Basic Customs Duty on the imported solar panels.
In a release, Singh notified that "the government has put in place remedial measures by way of permission for bonding the cargo under Section 49 of the Customs Act, so as to avoid demurrage and detention charges. Also, the solar panels are allowed the benefit of provisional release under Section 110A of the Customs Act".