Whole world laughed at India's 100GW solar target – Piyush Goyal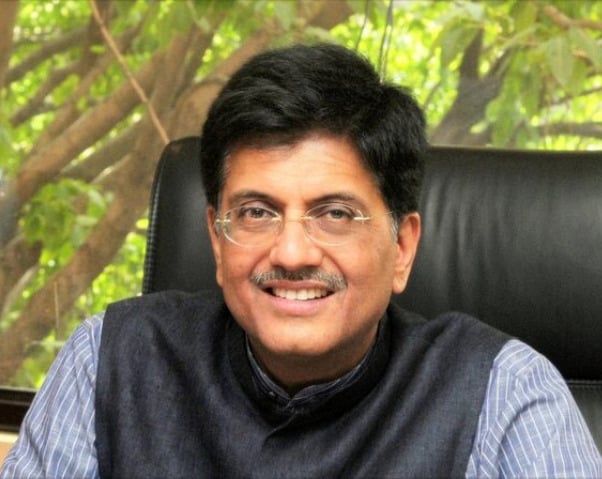 Indian minister for energy and mines Piyush Goyal has said that the whole world laughed at India when it announced its plans to reach 100GW of solar power by 2022.
Speaking at the 'Energy Conservation day' in Delhi, he said: "They thought it is impossible that a country like India can expand by 40 times from 2,400MW, that we had in 2014, to 100,000MW by 2022."
His comments follow IHS Markit's latest industry forecasts, which tout India to become the world's third largest solar market in 2017, overtaking Japan and looking to catch up with the slowing down frontrunner markets of China and the US.
The industry did indeed show some scepticism of the 100GW goal, but many commentators said achieving upwards of 60GW would be a huge success in any case, while others have been surprised by the huge progress so far and the solid forecasts of up to 10GW or more deployments for next year.
Goyal added: "I am happy to report to you that we have already gone more than three times, we are above 9,000MW in solar power. By December 2017, we hope to be 20,000MW and we will rapidly keep increasing till we reach 100,000MW."
One area that has seen less success so far is the rooftop sector. In answer to questions on the matter, Goyal said household rooftop PV is a "challenge" and right now the incentives are not there since electricity from the grid is still cheaper than self-consumption of solar. However, for industrial users, grid parity has already been reached in many regions.
Goyal added: "I expect solar prices to fall and we will very soon reach an inflexion point that even without government support household rooftop solar will become viable."
Azure Power completes first phase of 14MW rooftop for Delhi Metro
Indian solar firm Azure Power has installed the first phase of a 14MW rooftop solar project for Delhi Metro Rail Corporation (DMRC) at the Sultanpur facility.
The tariff on the project is INR 5.55/kWh (US$0.083), with a total subsidy of INR167.4 million (US$2.5 million). The company will supply power for for DMRC's operations over 25 years. The overall 14MW project will be completed in phases and will cover several metro stations, workshops and parking lots.
Anup Kumar Gupta, director, electrical, DMRC, said: "Delhi Metro Rail Corporation has taken a number of green initiatives and steps to reduce its carbon footprint. The power generated from solar energy will not only fulfill our energy requirements but will also help in making the city cleaner and greener."
Just yesterday, Asia Clean Capital announced it would build a 14MW solar rooftop project for Wisco in China.
Fonroche Energie divests Indian solar assets
France-based renewable energy firm Fonroche Energie has sold its 22.3MW of India solar assets to the Hinduja Group, in order to focus on Latin America, according to consultancy firm Mercom Capital Group.
This includes the companies two Indian subsidiaries Fonroche Saaras Energy (FSEPL) and Fonroche Raajhans Energy (FREPL),which owned and operated solar projects in Gajner, Rajasthan.
Thierry Carcel, chief executive of Fonroche Energie, said: "We decided to sell our assets in India because Fonroche is seeing an enormous growth in the Latin American market and needed to reallocate its resources."
The move away from India comes in the wake of news that Indian corporates are increasing their stranglehold on the domestic market. Bridge to India reported this week that Indian firms won 90% of all tenders in 2016.