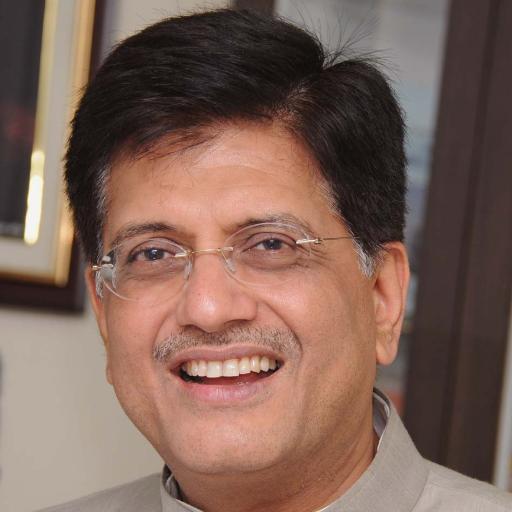 India is expected to double its installed solar PV capacity from 10GW to 20GW within 15 months, according to energy and mines minister Piyush Goyal, who is also encouraging manufacturers to locate in India.
The country passed 10GW on 10 March this year, having tripled its capacity in less than three years, but still well behind reaching its highly ambitious target of 100GW by 2022.
Speaking at the 4th annual ET Power Focus Summit in New Delhi, Goyal explained why the focus on domestic PV manufacturing has been far less successful than the downstream sector: "We needed to scale up this industry rapidly to demonstrate to the world that India is a large marketplace. India is a marketplace where domestic manufacturing can come and prosper and it was somewhat a chicken and egg story. If I had focused only on the domestic 'Make in India' programme, we would not have been able to get the kind of scale that we have been able to achieve in the last three years."
Goyal added that the manufacturing facilities available in India when the ruling party was sworn in during May 2014 were insufficient to achieve the economies of scale that have seen solar tariffs reach record lows and start to compete with newbuild coal-fired power plants. However, while levelized tariffs reached lows of INR3.29/kWh (US$0.05) at Rewa in February, consultancy firm Bridge to India recently released a report calculating 'harmonized tariffs' for recent utility-scale tenders, which showed that the competitiveness of tenders has actually more or less stayed level.
Goyal said solar is now affordbale for India's population by competing with thermal power, and has got to levels that can mitigate the resistance of Discoms to purchase this power.
He added: "That price now will define and determine the future of the solar industry."
Of particular interest to the industry will be Goyal's latest attempt to encourage manufacturers to set up in India, even though he recently said that a previously touted incentive package for domestic manufacturers would not be moving forward.
At the summit, he said: "At this scale of consumption I think domestic manufacturing will now get a leg up. I would urge more and more people to seriously consider looking at domestic manufacturing of solar.
"We in our ministry are working out what support is really required to make this industry sustain profitably in India, be self-reliant, be a good investment proposition. I believe modules have a reasonably good production base in India.
"I'm also told that it does not require any artificial support and many of you know that I'm one of those who believes that each industry should become self-reliant, should stand on its own feet, because subsidies tend to restrict growth of the sector."
Given the "year of hell" facing most Indian manufacturers in 2017, as Bridge to India has described it, Goyal's comments on unnecessary incentives are unlikely to be received well.