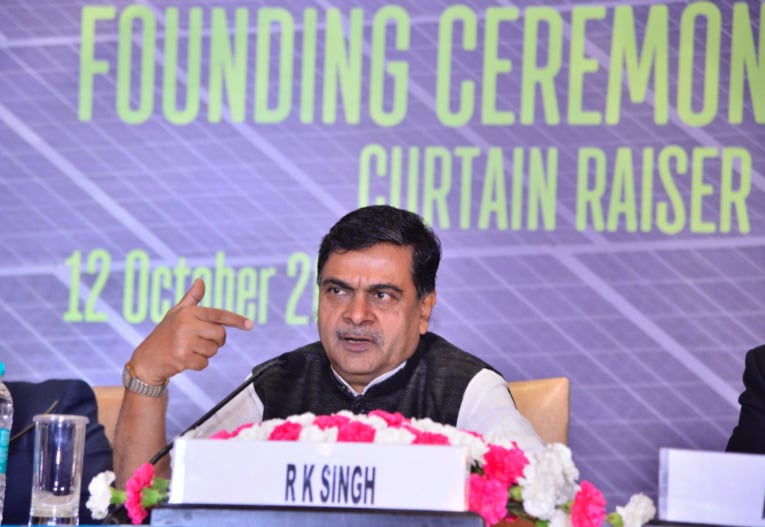 India's Ministry of New and Renewable Energy (MNRE) is finalising laws that will include penalties for state governments and distribution companies (Discoms) that do not honour power purchase agreements (PPAs), according to power minister R.K. Singh.
Singh's comments at the Global Investors' India Forum lacked detail and it is unclear just how new such a policy would be, given that a signed PPA should in theory be protected by law already. Nevertheless, cancelling, renegotiaiting or price-matching PPAs in the solar sector has gathered momentum recently with incidences in Tamil Nadu, Jharkhand and Uttar Pradesh, causing some concern for the sector.
According to a government release, Singh said MNRE is in the final stages of "codifying" this law that would penilise "delinquencies". It also plans to make Renewable Purchase Obligations (RPOs) statutory.
Enforcement of RPOs, which mandate states to procure a certain percentage of their energy from renewables, has been famously poor to date, and it remains to be seen whether the new plans would have any impact. Former joint secretary of MNRE Tarun Kapoor once said that the RPO was the single most important policy driver for solar in India.
Other new rules announced by Singh include making smart meters mandatory and imposing penalties for non-payment of electricity bills.