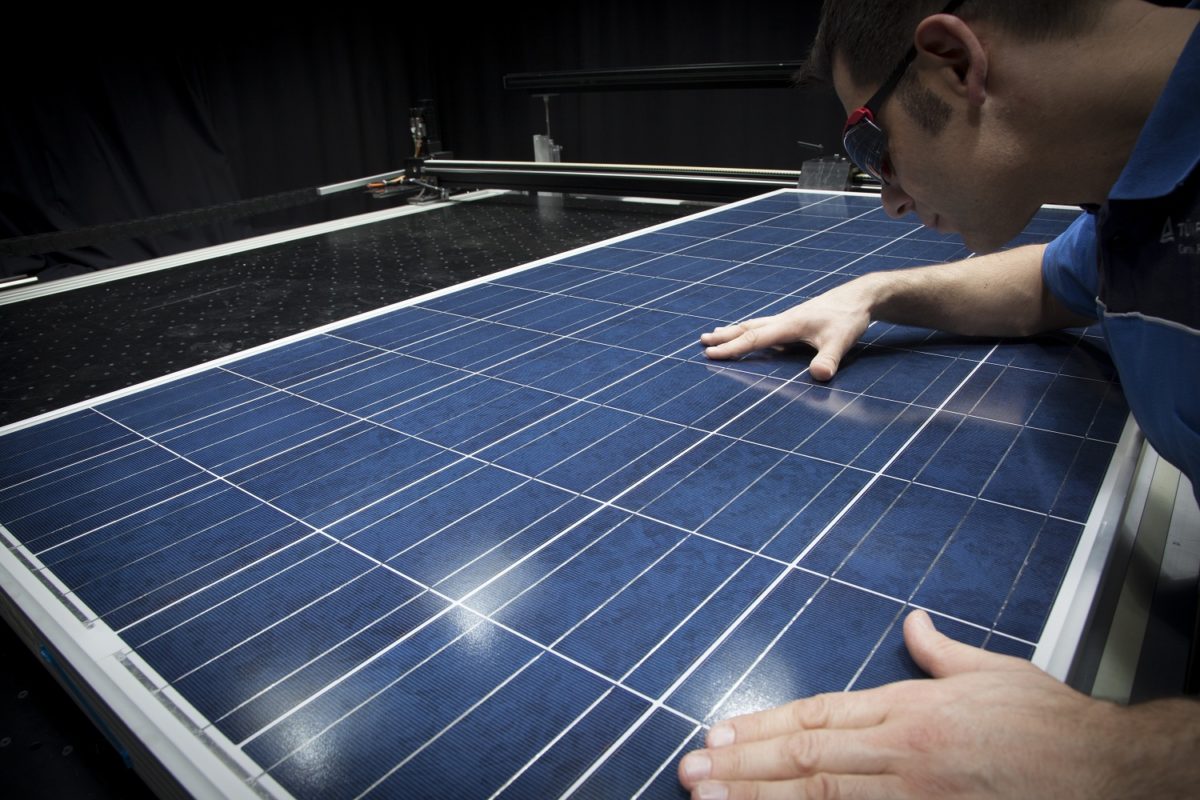 Major certification body the Bureau of Indian Standards (BIS) has recognised TUV Rheinland's PV testing laboratory located in Bangalore, India, so that the lab is now authorised to conduct testing of solar modules.
While Indian authorities have made efforts to improve the quality of PV in India, with some projects clearly underperforming and the news of poor quality compounded by a damning report from PI Berlin, new standards and testing protocols have been undermined by a lack of available test labs across India.
Manufacturers can now approach TUV Rheinland for testing, in order to comply with BIS requirements, under the Compulsory Registration Scheme (CRS) and in line with the Solar Photovoltaics, Systems, Devices and Components Goods (Requirements for Compulsory Registration) Order, 2017. The rules for manufacturers of PV modules, inverters and batteries include a mandate to apply for registration from BIS following their products undergoing testing from a BIS-recognized lab. BIS then registers manufacturers under its CRS. Module producers can then use this to prove their products conform to Indian standards.
Joerg Althaus, manager, Solar Business, India/Middle East and Africa, TUV Rheinland, said: "TUV Rheinland's state-of-the-art Photovoltaic Laboratory in Bangalore houses advanced equipment to test solar photovoltaic modules, as per BIS CRS. Our lab has one of the largest capacity for BIS testing in India. We possess the infrastructure and the required competencies to support local as well as international manufacturers in introducing their products to the Indian market."
Kamalaksha C S, manager, TUV Rheinland Solar Business, India, added: "Our laboratories operate cutting-edge testing equipment to test products accurately and in accordance with the BIS Compulsory Registration Scheme. PV Modules are tested for design qualification according to IS 14286 and for safety requirements according to IS/IEC 61730-1&2. Evaluations include criteria such as electrical, mechanical and fire safety requirements. We have steadily expanded our testing infrastructure that operates 24/7 to cater to multiple projects."
TUV Rheinland, an independent technical services provider which has been operating in India since 1996, also offers independent engineers and technical advisors for PV investors and developers in the South Asian country.
The inaugural PV IndiaTech 2019 conference, organised by Solar Media, will have its premiere on 24-25 April 2019.