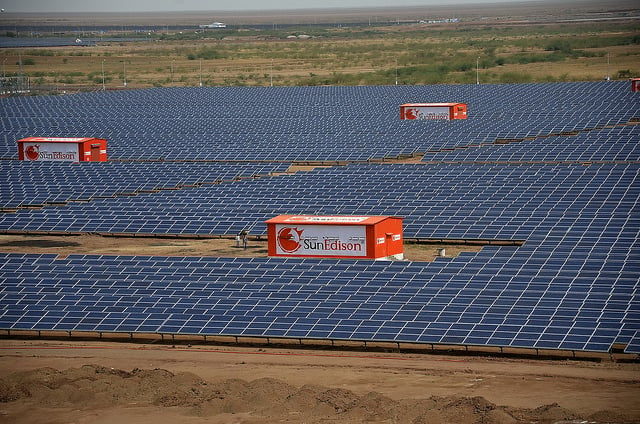 Indian renewable energy firm Greenko Energy Holdings has raised US$155 million in equity from an affiliate of global investment firm GIC and a wholly-owned subsidiary of the Abu Dhabi Investment Authority (ADIA).
The funds will be used to build new renewable energy projects and work on Greenko's already acquired PV projects, with further plans to expand existing wind farms. Greenko completed its acquisition of bankrupt SunEdison's 587MW Indian solar and wind portfolio for US$392 million last November, bringing to an end several months of the sector fretting over how SunEdison's demise might impact downstream progress in India.
GIC is investing US$123.9 million, while US$31.1 million is to come from the ADIA entity, which invests on behalf of the Abu Dhabi government. Greenko had already raised US$230 million in capital from ADIA and GIC last June. GIC remains the majority shareholder in Greenko having bought a stake last October for US$213 million.
Greenko now has more than 2GW of operational wind, solar and small hydro projects in India.
Anil Kumar Chalamalasetty, chief executive Greenko Group, said: "We have created a strong and sustainable platform to take advantage of evolving energy market dynamics and strong sector fundamentals accelerated by new government initiatives."