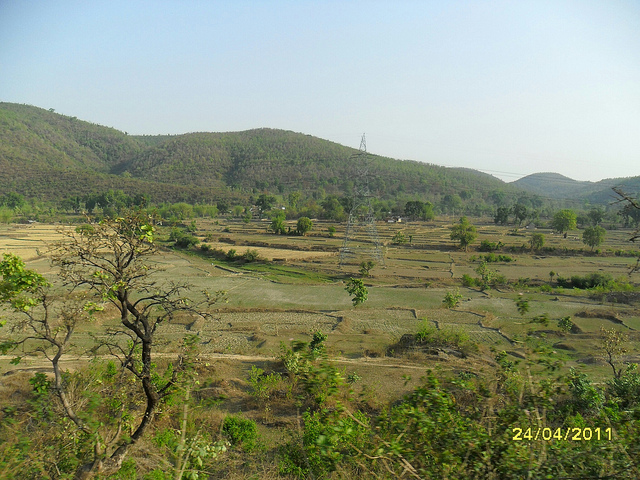 The Indian state of Jharkand is tendering for 1.2GW of grid-connected solar PV projects.
Jharkhand Renewable Energy Development Agency (JREDA) has issued a request for proposals (RfP) for the projects, under which 25-year power purchase agreements (PPAs) will be signed with the Jharkhand state distribution company Jharkhand Bijli Vitran Nigam Limited.
The RfP document said the projects may include "crystalline silicon or thin film or CPV, with or without trackers".
JREDA is looking to establish 200MW of projects with a maximum capacity of 25MW each. For these projects, developers will have 13 months to commission the plant from the date of signing the PPA.
The agency will also tender for 1GW of projects with capacities of 26MW or more, for which developers will have 18 months to commission the plants after signing the PPA.
A pre-bid meeting will be held on 15 December. Technical bids will open on 12 January 2016.
In a blog, consultancy firm Bridge to India said it expected the bids under this tender to be less competitive than those seen in other states recently due to Jharkhand's higher risk profile and the wide availability of other project development opportunities in India.
The firm said that the Indian market is now "awash" with new allocations with a pipeline of utility-scale projects standing at 15GW.
The company also said: "Such rapid ramp up in capacity allocation means that the equipment suppliers and contractors may actually struggle to deliver all these projects."
Furthermore, Bridge to India said that while land costs in Jharkhand are lower and irradiation higher compared to many Northern states, the Jharkhand State Electricity Board has a very poor credit risk profile due to high technical and commercial losses.
However, the Jharkhand Government has also joined the Indian Power ministry's UDAY Scheme, which is a major initiative to financially restructure India's distribution companies in order to alleviate their ballooning debts.
Indian energy minister Piyush Goyal also took to Twitter to announce that the state of Andhra Pradesh had also joined UDAY.
The state of Karnataka also recently announced a 1.2GW tender.