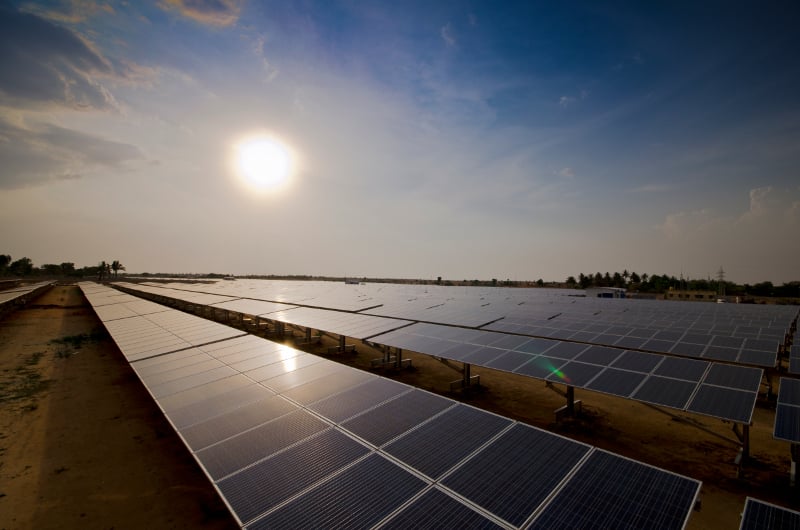 The Karnataka Electricity Regulatory Commission (KERC) has reduced the benchmark tariff for grid-connected utility-scale solar in the Indian state from INR6.51/kWh (US$0.101) to INR4.36/kWh (US$0.068).
This is lower than the INR4.50/kWh selling price of Solar Energy Corporation of India (SECI), which has been responsible for a significant proportion of India's multi-gigawatt solar tenders over the last 18 months.
The KERC Order said: "Media reports show that some states have received bids from developers to supply solar power around INR4 per unit. The Commission therefore considered that the tariff and control period set in its Order dated 30 July 2015 is to be revised."
The new policy therefore substantiates recent analyst reports that states have been revising their tender parameters in the wake of the record low tariffs at Rewa in February. Indeed prices again fell to a new low of INR3.15/kWh in Andhra Pradesh only this week. Analysts have said that tender reworking had caused the recent slump in tender allocations.
KERC's ruling is effective for all plants signing power purchase agreements (PPAs) from 1 April up until 1 April 2018.
This new tariff will also apply to projects for which PPAs were signed prior to 1 April this year, but which are commissioned within FY2017/18.
This article has been revised to say that the tariff revision happened in Karnataka.