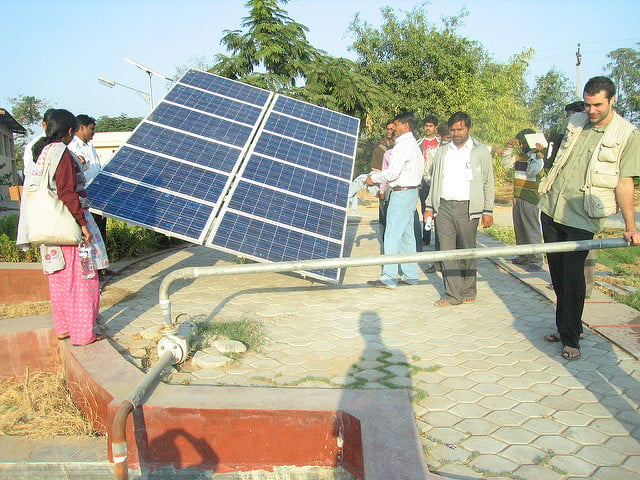 India's government will provide central finance assistance (CFA) for 100MW of grid-connected rooftop solar projects in the state of Tamil Nadu, according to Mercom Captial Group.
Ministry of New and Renewable Energy (MNRE) has sanctioned Tamil Nadu Energy Development Agency's 100MW plans and will offer INR22.5/W (US$0.337) for the projects, which is roughly 30% of the benchmark cost of INR75/W. However, this will be handed out on a first come first serve basis.
Eligible projects will be between 1-500kW capacity in the residential, institutional and social segments.
This is part of MNRE's Grid-Connected Rooftop and Small Solar Power Projects Program. MNRE also has set a goal of 3.5GW rooftop PV in the state by 2022.
In September, Tamil Nadu's government approved a INR6.75 billion subsidy for 300MW of solar rooftop projects, said Mercom.
While some analysts report that India's rooftop capacity has already surpassed 1GW, Mercom's tracking reports that just 600MW has been installed in India so far. Several reports now say that grid parity has now also been achieved for the majority of C&I solar consumers in India.