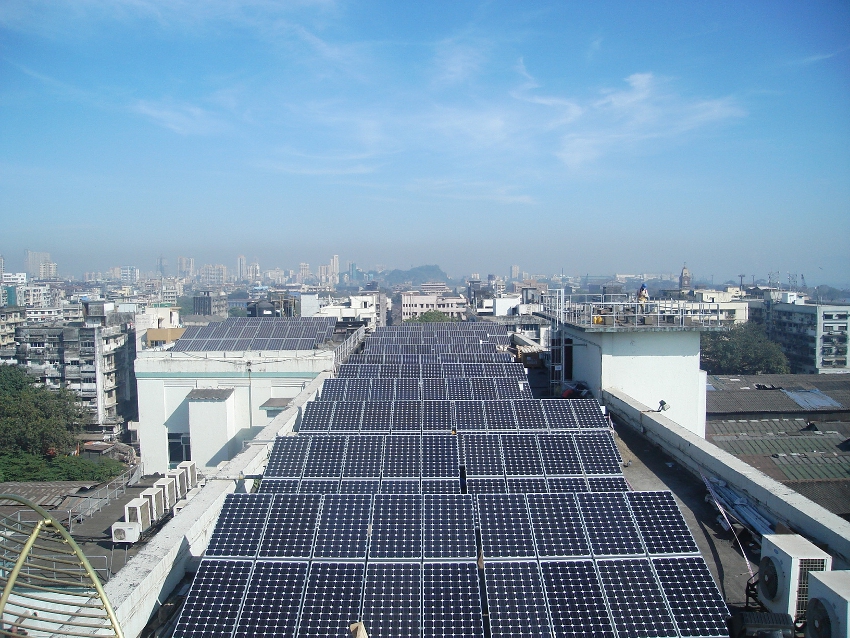 Solar Energy Corporation of India (SECI) is expected to install just 250-300MW of capacity from its 500MW rooftop tender, according to the latest forecasts from consultancy firm Bridge to India.
SECI received bids totalling 602MW as part of its 500MW tender for residential and institutional segments.
However, one area was undersubscribed with only 108MW from 16 companies being bid for in the 200MW allocation of projects greater than 25kW and commissioned on OPEX basis.
The 200MW allocation for projects greater than 25kW and commissioned on CAPEX basis received 254MW of bids from 52 companies. Meanwhile the 100MW set aside for projects up to 25kW and commissioned on CAPEX basis saw bids for 240MW from 91 companies.
As a result of the varying levels of subscription, Bridge to India estimates overall capacity allocation of around 407MW and of this just 250-300MW to actually be installed, due to the participation of some inexperienced bidders.
The sub-25kW category had already been increased from 50-100MW on the back of expectations of strong interest from developers, but it was still heavily oversubscribed, as Bridge to India previously forecast. The consultancy also said the lower interest in the OPEX category was due to developers "understandably" having low appetite to offer this OPEX model to residential and institutional customers.
SECI proposes to provide 30% capital subsidy to the lowest cost bidders. However, the tender requires project completion within one year of the subsidy grant.
Still, the Bridge to India release stated: "Nonetheless, the Indian rooftop market is currently growing at over 100% annually aided by fundamental shift in the sector and this tender will provide a major boost to the residential and institutional market segments."