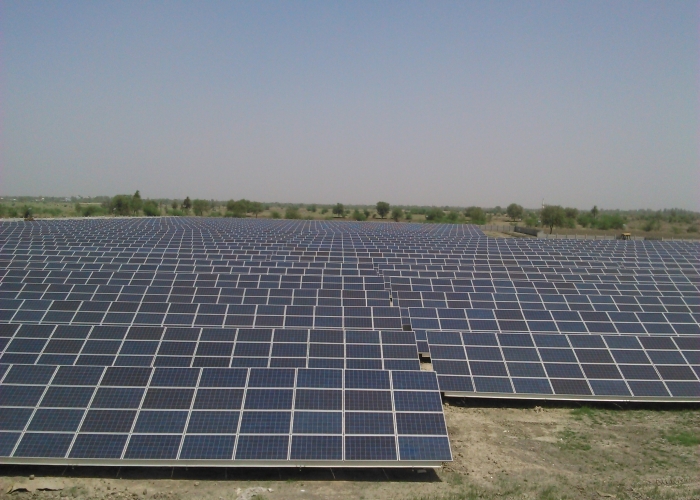 Fears about India's largest procurer of solar energy being unable to cope with payment defaults have been allayed by its inclusion in a payment security mechanism, according to the latest update from consultancy firm Bridge to India.
The Solar Energy Corporation of India (SECI) will benefit from a new agreement between the Government of India, state governments and the Reserve Bank of India (RBI). This agreemnt protects central government undertakings in the event of a payment default.
Indian solar tenders from National Thermal Power Corporation (NTPC) have consistently brought in tariffs of between INR0.2-0.5/kWh (US$0.3-0.75) lower than those of SECI, partly because, unlike SECI, NTPC has benefitted from this payment security agreement since 2002.
However, SECI has now been included in a new agreement and has seen its credit rating improved from AA- to AA+ by the ICRA, which should give confidence to India solar developers, said Bridge to India.
While NTPC has tendered 3GW, with plans for a further 5GW, SECI has already tendered 4GW, with another 8GW in the pipeline, so its financial credibility is of particular interest to the Indian solar sector. Until now, industry members have been concerned about SECI's ability to cope with payment defaults from Distribution companies (Discoms) despite being wholly-owned by the government. This is because it is a relatively new organisation with no major operational assets or revenues, said Bridge to India.
The consultancy also believes that the new tripartite agreement will help SECI attract more interest in future tenders with lower tariffs.
SECI announced that it would introduce a payment security mechanism to support its Viability Gap Funding (VGF) for solar projects last August.
SECI also recently tendered 50MW of solar under the domestic content requirement (DCR) category at Bhadla Phase-IV Solar Park and a further 100MW under DCR
at Bhadla Phase-III Solar Park, both in Rajasthan. These came under the National Solar Mission, Phase II, Batch IV, Tranche X.