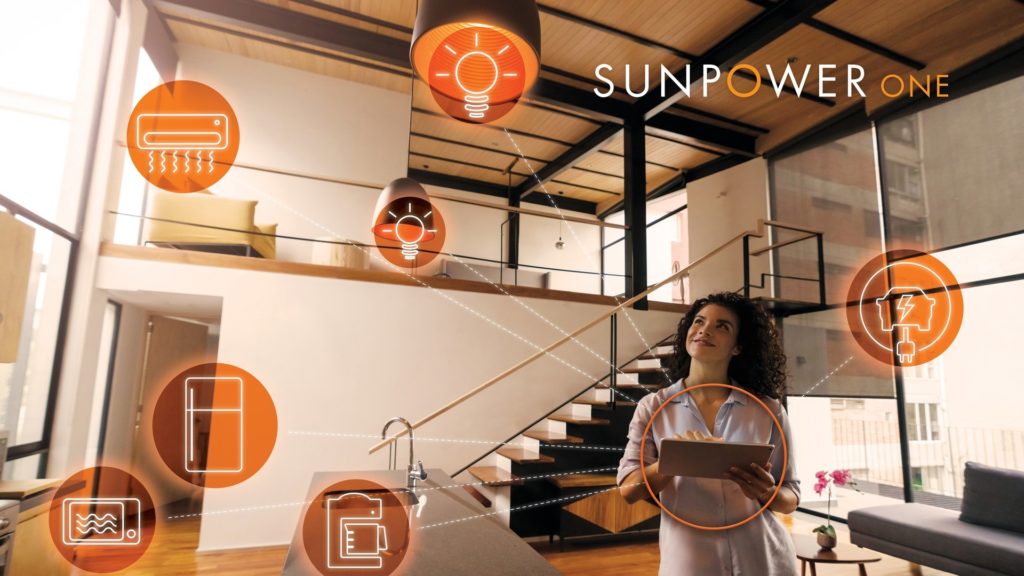 As global energy crises cause home electricity prices to soar, energy systems are surging in popularity. In tandem, solar companies – both upstream and downstream – are pondering their position in the market, building towards a more holistic model of energy generation, storage and consumption.
Maxeon Solar Technologies is no outlier in this regard, but is pursuing a strategy that it says will compliment its brand position in the market, leverage its own network of installers and contribute healthily towards its profitability.
Earlier this year, Maxeon announced that it would begin selling home energy storage products after signing a white label agreement with battery producer AlphaESS. That move played into a wider strategy Maxeon has of combining its solar panel technology and network with that of associated energy technologies – energy storage, EV charging and beyond – in order to sate consumer demand for holistic home energy solutions. This, Waters said, serves two particular functions; enhancing the role in which Maxeon can help customers navigate an evolving energy system and to add another layer of profitability to the business
The partnership with AlphaESS is just one of a number Maxeon intends to bolster its position in the market as a home energy systems provider. EV charging is also of interest – a prototype product lined the manufacturer's stand at Intersolar Europe – with other energy technologies, including those in the heating, ventilation and air condition (HVAC) area, under consideration.
Waters told PV Tech Premium that combining those technologies within an energy management framework is something that goes beyond the simple monitoring of energy production or consumption. "It allows you to really look at the loads that are coming from the home… Do you have any high-consuming appliances that maybe you're having technical issues with, or are on when they shouldn't be? It really allows you as a homeowner to control your consumption," he said.
There is an established trend from those in the solar – and energy storage – manufacturing arenas to be partnering, or seeking partnerships, with not just other energy technologies but home appliances. Hanwha, for example, is doing the same with home tech providers as it too looks to broaden its horizons.
This, it turns out, is partly being driven by the consumers themselves, with multiple energy crises playing out globally converging into one thing; higher energy prices hitting the pockets of consumers. This week data released by the US Bureau of Labor Statistics revealed that electricity price inflation stood at 13.7%, far outpacing consumer price index inflation, while energy bills in the UK are expected to rise to as much as £3,363 (US$4,000) per year by early 2023.
Power prices, Russia's invasion of Ukraine and a consequential push to move away from foreign oil and the fact broader environmentalism is becoming more mainstream are all driving consumer awareness of energy matters, Waters said, with an inflection point being the adoption of electric vehicles. "Having an EV changes the whole perspective, because now your electricity consumption goes up dramatically, and you start thinking about storage," he said.
This, in turn, drives awareness elsewhere, with Maxeon pushing residential solar PV with a 40-year warranty to ease consumer fears over degradation. "I think increasingly, people care about putting something good on their rooftop, that will continue to produce power at roughly the same level for their lifetime," Waters added.
There are, of course, other drivers and headwinds at play and it is not so simple in each and every market. Recent drives from US states such as California and Louisiana to upend net metering laws threaten solar adoption, but the presence of net metering also shifts consumer appetite for things like energy storage. "Where you have net metering, obviously you care about maximizing your solar production, but now storage is less of a concern," Waters said. But in the absence of net metering or any other policy wherein the export of distributed solar generation is rewarded, "you see a pretty rapid flip towards storage, which becomes a significant driver for consumer demand".
Energy security is also proving a major driver and, again, can be largely tracked back to being of a geographical nature. Waters, who lives in California, points to the way in which rolling blackouts experienced within the state have led to back-up power capabilities provided by energy storage as being considered vitally important, especially during summer months when air conditioning is popular.
But while the strategy may be years in the making, Waters said that the manufacturer has bided its time in selecting partnerships and has made the specific decision not to manufacture other technologies itself, as others have done. "People have gone down paths with certain [battery] chemistries that have shown to be really bad."
Rather than add other manufacturing lines to its repertoire, which would certainly be a more capex-intensive model to pursue, Maxeon's move is to instead leverage its network of installers – which numbers around 1,500 in markets including Europe, Australia and Latin America – and lean on its brand and solar foundations to sit in the middle of that transaction. "We're working with partners that are wanting to leverage our market presence… it's a great way to take all the effort, all the brand appeal we have with the solar panel side and just add on a low Capex, low Opex layer through a variety of other products and drive revenue," Waters said.
Evidently, consumers are being dragged into a position where they are far more engaged and educated about the energy sector. Likewise, solar installers and manufacturers alike are being taken on a similar journey, encompassing new technologies and approaches as the energy sector diverges on one destination.