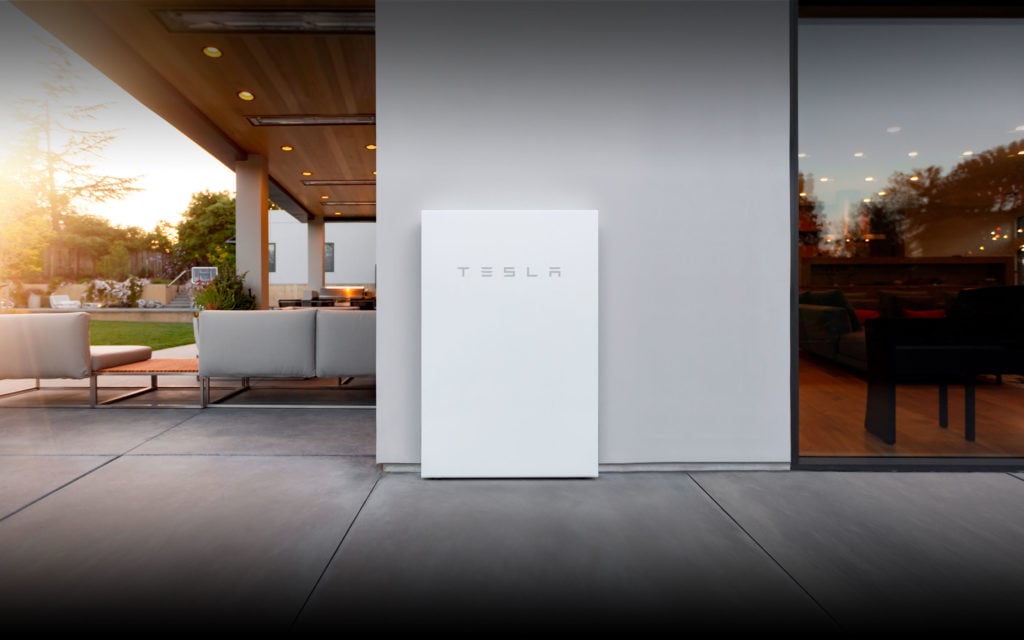 Earlier this week Tesla reported continued growth in its solar division, furthering a trend that started shortly after Q2 last year when the company revealed that quarterly installs had sunk to a new low. A promise to offer the lowest-cost solar on the market, opening up the use of its online market tools previously the reserve of the company's auto division and soaring customer demand for home solar across the US has breathed new life into the business unit, with Tesla keen to reclaim the market leader position it has long since ceded to Sunrun.
Central to this, chief executive Elon Musk told analysts earlier this week, is a profound new vision for the future of Tesla solar, one where it will join forces more readily with its cousins in energy storage and help power not just the consumers that adopt it, but utilities as the energy transition accelerates.
Recent events in Texas and California, and the subsequent surges in demand for home power supply, have illustrated the shortcomings of national and local grids in meeting power demand when placed under extreme stress, be that through a weather event or any other instance wherein demand far outstrips supply. In a conference call with analysts following its Q1 2021 results disclosure, lauded solar's ability to keep the lights on under such circumstances.
But Musk intends for Tesla's installations to go one further. Texas' issues earlier this year, Musk said, were triggered by a peak in power demand that came just as the grid lacked the ability to buffer that power as generators fell offline en masse. Texas' utilities instead had to shutdown power with no buffer to call upon.
"However, with a whole bunch of Powerwalls at houses, we can actually buffer the power. So if the grid needs more power, we can actually then, with the consent of the homeowner and the partnership with the utility, actually release power on to the grid to take care of peak power demand. So, effectively, the Powerwalls can operate as a giant distributed utility," Musk said.
The Tesla chief executive described the offering, or potential offering, as "profound", before – perhaps somewhat dismissively – suggesting that he was "not sure how many people will actually understand this".
"This is extremely profound and necessary, because we are headed towards a world where… people are leaning towards electric vehicles. These are rough numbers, but you roughly need twice as much electricity if all transport goes electric and then you need three times as much electricity if all heating goes electric," Musk said.
This change in dynamic will, according to Musk, be prosperous for both Tesla and utilities because of both the demand for renewable power and the need to embrace facilities and providers of the flexibility necessary to facilitate that transition.
Musk points to both California and Texas, both states which have borne the brunt of shortfalls of power, storage and flexibility in recent years, as examples of what's to come on a more national, perhaps global scale if the system's shortcomings are not addressed today. A utility's failure to plan for this new energy paradigm is a "recipe for disaster", Musk said, before promoting the need for battery storage at all levels.
"By having battery storage power with solar and wind, this gives the long-term solution to a stable energy future, and as I said, especially each both at the local level and at the utility level. If it doesn't occur at the local level, what will actually be required is a massive increase in power lines, in power plants, as they would have to put long distance and local power lines all over the place. They will have to increase the size of the substations. It's a nightmare. This must occur. There must be solar plus battery. It's the only way," Musk said.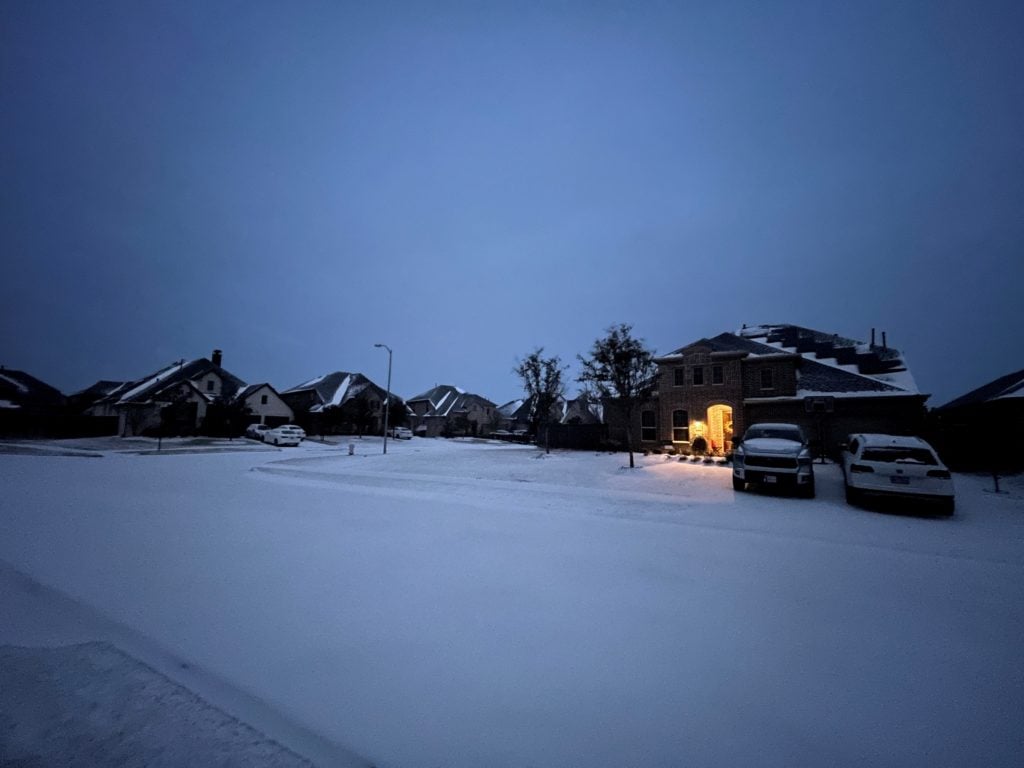 What's really profound?
But is this actually that "profound" an offering? The combination of home solar and storage to offer both uninterruptible power supply for domestic consumers and to provide flexibility services to local power networks is nothing particularly new. Indeed, some of Tesla's rivals in the space – most notably Sunrun – which has been racking up grid services contracts since the middle of last year. Last summer, Sunrun chief executive Lynn Jurich described grid services as a "flywheel" opportunity for the home solar and storage sector, noting its potential as a revenue stream to bolster the economics and drive down the prices of home solar-storage installations. In the UK, local distribution network operators have been tapping aggregated distributed generation and storage installs for flexibility provision for some time, likewise in Europe, where products such as sonnen's sonnen community have professed to do the same.
There is undisputed value in the combination and aggregation of home solar-storage installations to not just help consumers meet their own power supply needs – irrespective of what might be happening at the grid level – but to also help meet the power supply needs of others, be they their neighbours, nearby businesses or even major utilities. Incidents in California and Texas have indeed proven that beyond doubt. And Tesla, with its lofty market position and brand recognition, can cut through to the consumer like few others in the sector. The company's Autobidder software, which leverages artificial intelligence techniques to better monetise its utility-scale assets, could well be a particularly strong trick up its sleeve in this regard too.
What could be particularly powerful for Tesla and its installer partners moving forward is two tweaks to its processes. Firstly, Musk noted a change to its sales process for solar and storage, integrating the two into a single product that cannot be sold individually. This could yet be a short-term measure triggered by a lack of product availability in the storage line, but, for the time being at least, if you want solar from Tesla, you have to purchase a Powerwall too.
Thankfully for consumers, Tesla has recently noted that Powerwalls manufactured since November provide a significant boost in terms of power capabilities over what has been historically noted on the product's spec sheet. These Powerwalls have up to twice the power, both in peak capability and steady state, Musk said, over previous versions of the product. Quite how this is being delivered remains unclear – Musk previously disclosed this via Twitter, but offered no further clarity during the analyst call. Consumers receiving a new Powerwall are, therefore, receiving far more bang for their buck.
Secondly, and perhaps most notably, is a change to the way Tesla is installing solar and storage. Installs are now being conducted between the utility and the main power panel of homes, with power from the roof install only ever being used by the home or stored in the Powerwall. There is now no need for an installer to touch a home's circuit breaker, essentially meaning, Musk said, that all homes are the same from an electrical perspective.
The benefits of this could be truly transformational from the installer side, standardising and streamlining the way Tesla solar-storage systems are fitted. Musk said the new process stood to be "extremely important for scalability". Scalability and standardisation are two of the main problems to have stymied Tesla's ramp of its Solar Roof product, as Musk discussed during the call.
Promoting an almost entirely self-consumption model for home solar-storage systems works on an economical level, plugs into Tesla's ambition for homes to be the utilities of the future, and also looks to cut through regulatory and policy changes on the landscape, least of all with markets now looking beyond net metering.
It's perhaps no wonder, given the movements Tesla is now making in the solar-storage space and the vision Musk has of a more profound interplay between the company and utilities, that late last year Musk spoke of the potential for Tesla's energy segment to be just as big, if not larger than the automotive side.
The vision is there, now it's time for execution.
Conference call transcript from Seeking Alpha.