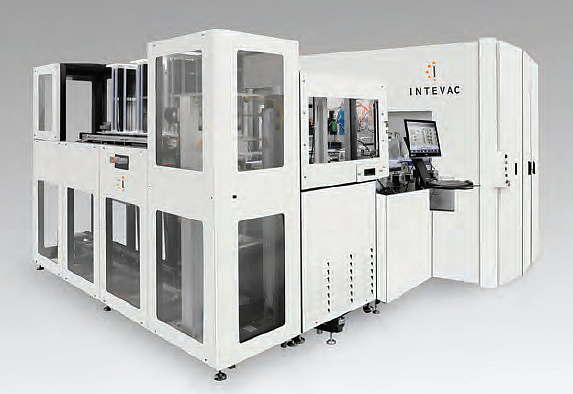 Specialist semiconductor and PV equipment supplier Intevac has said that it finally recognised into revenue on three of four 'ENERGi' solar ion implant tools, which had already been shipped to a PV manufacturing customer in China in the third quarter of 2017.
Intevac had originally secured an order for 12 'ENERGi' solar ion implant tools in March, 2017, which were designed to be used at a new 1GW manufacturing plant to fabricate N-type mono IBC (Interdigitated Back Contact) solar cells and modules. The order was valued at around US$23 million.

Subsequent delays, which included the manufacturing plant construction delays and initial change in cell architecture to n-PERT (Passivated Emitter Rear Totally-diffused cell) was said to have created further delays through 2018.
"I'm pleased to report the long-awaited shipment of four of the nine ENERGi tools in backlog has occurred and a revenue this month," commented Wendell Blonigan, president and chief executive officer of Intevac, during an earnings call with financial analysts. "With the current agreements in place, the remaining five ENERGi tools are scheduled for delivery in the second half of the year. These five tools are included in our full year outlook."
"The first three tools that revenued in Q4 passed all factory acceptance criteria and were formally signed off by the customer in December. So like the tools shipped in January, the remaining tools in backlog will revenue at shipment," added Blonigan.
The company noted that the remaining five ENERGi tools in its order backlog were scheduled to be delivered in the second half of 2019.
The order backlog at the beginning of 2019, includes nine ENERGi systems, according to the company.