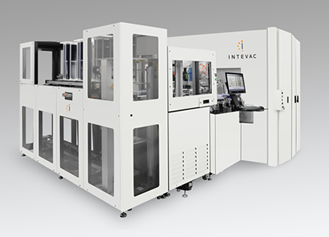 Specialist semiconductor and PV equipment supplier Intevac has secured its first significant PV production order for its 'ENERGi' ion implanter tool.
Intevac said the order was for 12 ENERGi ion implant systems for advanced solar cell manufacturing, following 2 previous unit orders from the same company that were shipped in 2016. Combined, the tools provide 1GW of N-type monocrystalline solar cell and bi-facial capacity.
"Our customer's capacity expansion of high-efficiency bi-facial solar cells incorporates our ion implant source technology as a key enabler in achieving higher-efficiency N-type solar cells," said Chris Smith, vice president of business development for Intevac's Thin-film Equipment business. "Over the past several months, we have collaborated with our customer to optimize the cell efficiency and drive for an overall lower cost-of-ownership to enable this advanced cell design."
Intevac noted that the 12 follow-on systems were scheduled to ship in the second half of 2017.
"The industry is beginning its transition to higher-efficiency solar cells, which reduce the Levelized Cost of Electricity (LCOE)," commented Wendell Blonigan, president and chief executive officer of Intevac. "Securing this record solar order from a leading cell manufacturer in China validates the capability and value proposition of our implant technology for high-efficiency solar cell manufacturing, and demonstrates continued and meaningful progress in our Thin-film Equipment growth strategy."