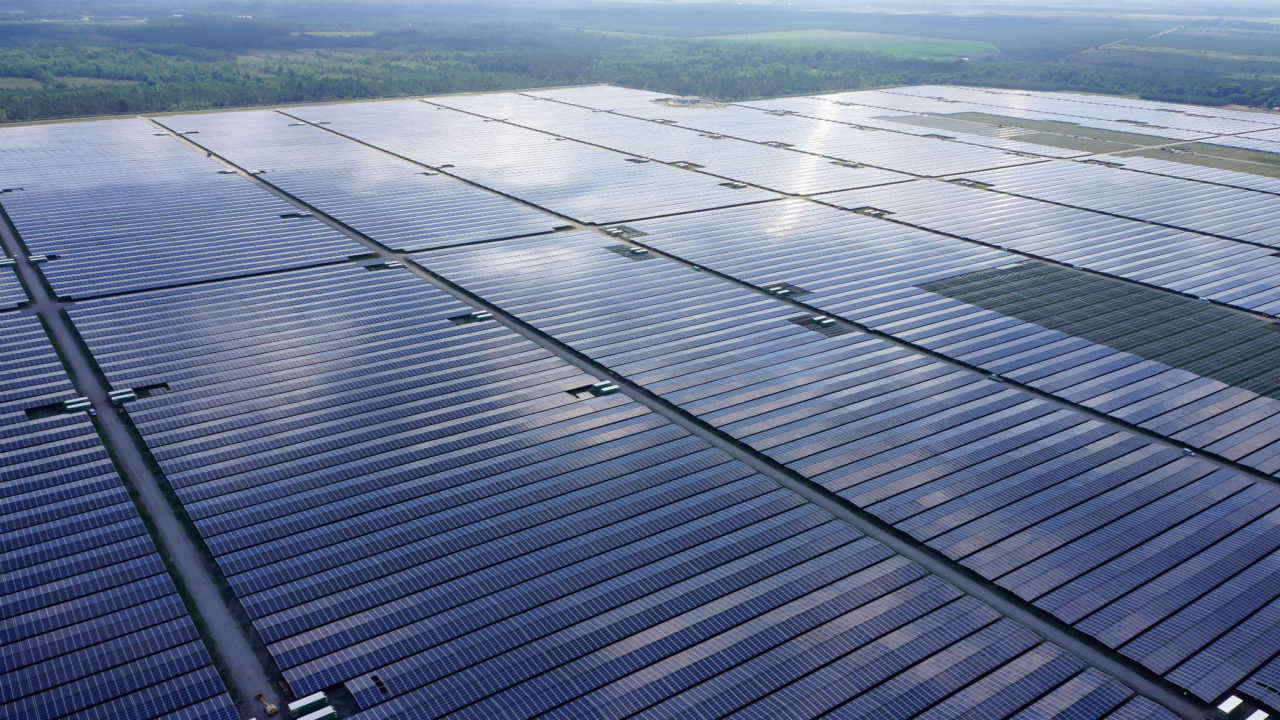 Inverter shipments in Europe suggest the continent is braced for another strong period of growth in 2018.
GTM Research's global inverter report highlighted shipment growth of 34% in 2017 outstripping growth in European PV deployment of 8%.
A spokesperson for Germany-based inverter manufacturer SMA said the GTM figures were in line with what it was experiencing.
"SMA experienced a positive development in the European business in 2017. Sales in the European, Middle East and African (EMEA) region increased by 40% compared to 2016," a company spokesperson said. "We agree as our outlook for the European and Asian solar markets is positive. In those regions we see a nice development for utility projects as well as a strong demand for our commercial and residential solutions. Key European markets for SMA were Germany, Italy, Benelux, France and Turkey.
"PV electricity has become one of the most cost-efficient energy sources in Europe. In addition, affordable storage technology is a catalyst for demand in Europe as with that more and more private households and commercial enterprises will be able to save substantially on their electricity bills by efficiently using their self-produced solar energy," they added.
GTM senior analyst Scott Moskowitz explained that while there was some nuance to the relationship between inverter shipments and fluctuating PV deployment, the signal was much clearer during periods of sustained growth.
"With Europe it's so obvious, shipments are exceeding installations by so much, and they did so the prior year as well, that it is obvious that it implies near term growth," he told PV Tech.
Installations in 2017 jumped 28% over the previous year to 8.61GW, according to the trade body SolarPower Europe.
The SolarPower Europe view:
"A new growth cycle for solar in Europe has started in 2017. After a several-year market contraction, with a little growth in 2015 and then bottoming in 2016, we expect strong demand and double-digit growth for the next three years. In the EU, this is primarily driven by the upcoming deadline for the 2020 national binding renewable energy targets. With solar being the lowest-cost renewable power solution in many applications and in many European countries, several EU member states governments are now choosing this affordable solar to meet their targets. In many European countries outside the EU, governments are taking advantage of low-cost solar and supporting the technology's growth with attractive incentive programmes.
"How steep the growth curve will actually be over the next three years will depend on several factors – regulatory environments in European countries and whether the EU removes the solar module import duties. According to a recent European Commission DG Justice and Consumers study, removing the trade measures will drive an increase in the uptake of rooftop solar in most EU countries by some 20-30%. Beyond 2020, the key for a strong and sustainable European solar market will be a 'Clean Energy For All Europeans' legislation offering an ambitious renewables target of at least 35% by 2030 in the EU, as well as policy frameworks that enable and encourage European citizens and corporates to invest in the most flexible clean power generation source."
-James Watson, CEO of SolarPower Europe