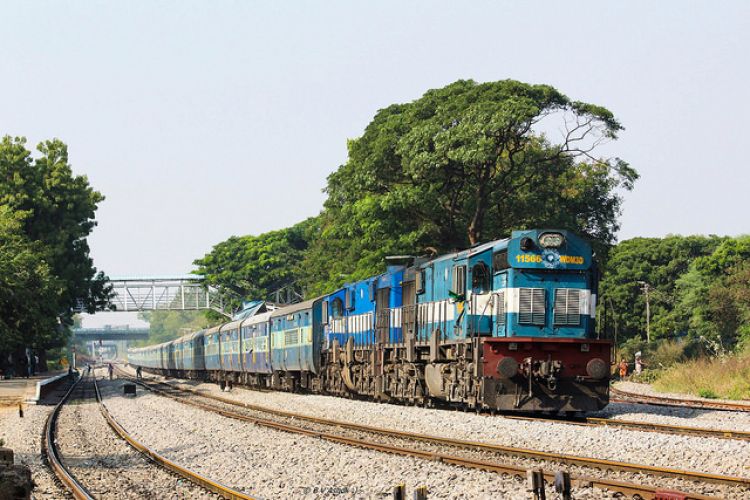 Indian Railways Finance Corporation has issued its inaugural green bond on behalf of Indian Railways — the world's fourth largest rail network.
The US$500 million Climate Bonds Certified issuance will fund a series of low-carbon upgrades to Indian Railways' infrastructure. The 10-year Green Fixed Rate Senior Unsecured Reg S only issuance stands as the first certified green bond by IRFC and the tightest spread over US Treasury achieved for any Indian issuer for a 10-year Reg S only transaction over the last decade.
Standard Chartered Bank, Barclays PLC, and SBI Capital Markets served as joint lead managers and joint bookrunners on the deal.
S.K. Pattanayak, managing director at IRFC, said: "The interest our green issuance has elicited, especially (on the) London (Stock Exchange), is very encouraging. And, we intend to tap this market with repeat green issuances.
"We are the first certified green issuer for rail transport, outside of the developed world. This is a benchmark for Indian Rail that puts sustainable, cleaner and safer transport for the public at the heart of its all-round growth and pursuit of excellence. We are committed to the goal of a low carbon pathway for the future. We hope this to be an example for others."
Sean Kidney, CEO of the Climate Bonds Initiative, added: "Indian Railways is the third state-backed entity to seek global investor exposure by issuing a Climate Bonds Certified green bond and listing in London.
"This IRFC green bond and the previous issuance from India are a sign of the enormous market opportunities available for international investors in green energy, transport, and infrastructure to meet India's intertwined climate, energy and development goals."