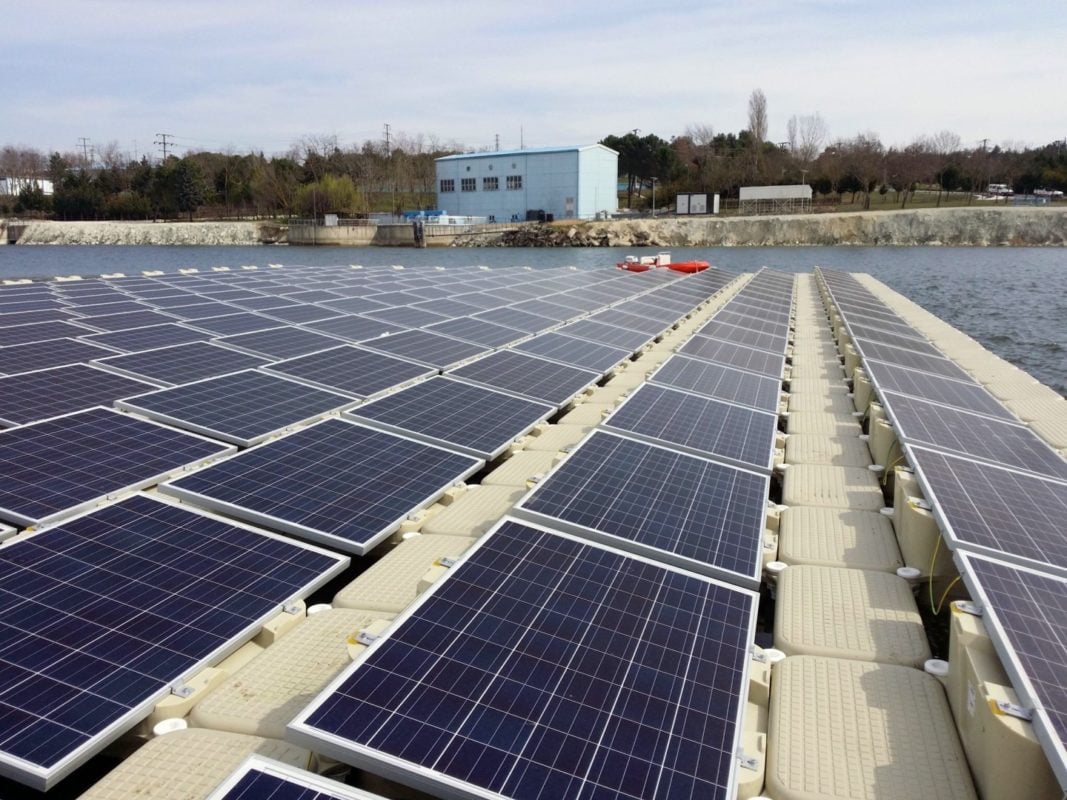 The first floating solar (FPV) power plant in Turkey was officially operational on August 4, 2017 as part of a testing phase that could lead to a significant number of systems installed by the Istanbul Metropolitan Municipality (IBB) on reservoirs, lakes and dams.
Istanbul Water and Sewerage Administration (ISKI) with Istanbul Energy commissioned the 250kW testing system, located on the Büyükçekmece lake, near Istanbul, deploying a total of 960 multicyrstalline (60-cell) modules of 260W (STC).
Two separate FPV systems are being evaluated and tests undertaken to calculate water evaporation, water quality and algae formation as well as the electricity generation of the two systems. A close-up image of one of the FPV systems indicates a design very similar to that of FPV pioneer, Ciel & Terre and its unique Hydrelio platform.
Istanbul Metropolitan Municipality's, Secretary General, Hayri Baraçlı said, "Our aim is to produce our own energy as a municipality and to increase sustainability in energy production with renewable energy sources."
Büyükçekmece the Büyükçekmece lake tests, Istanbul Metropolitan Municipality plans to build FPV systems at Terkos and Ömerli dams with large surface areas to contribute to Istanbul's increasing electricity production.
Floating solar power plants are being tested in the Netherlands, Taiwan and Singapore, amongst other countries and been installed at the utility-scale in China, Japan, Korea, UK and Thailand, amongst other countries.