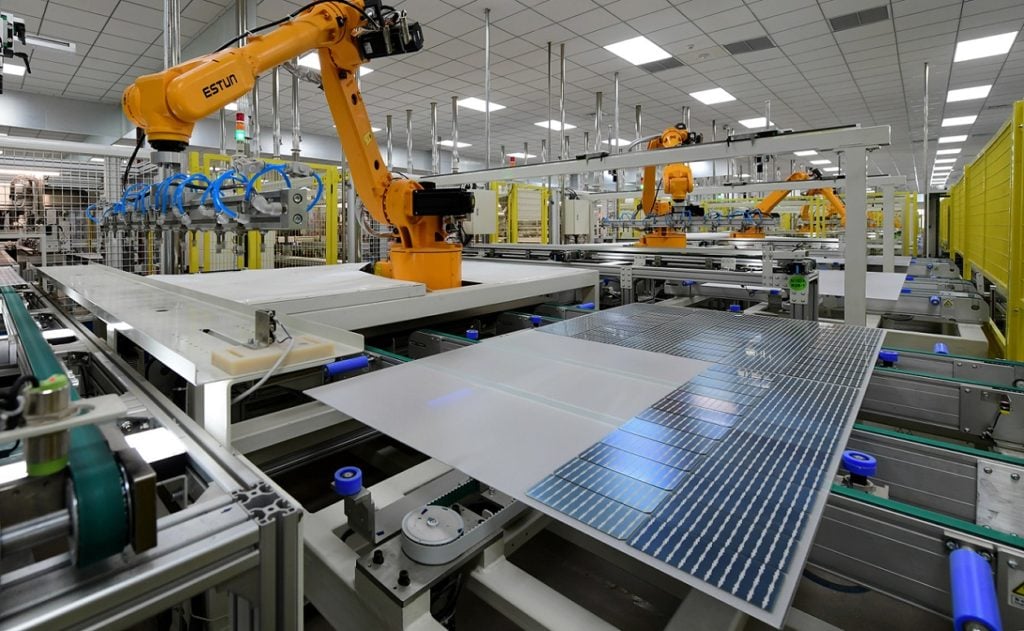 JA Solar intends to fund the construction of a major PV manufacturing facility by issuing convertible bonds to raise up to RMB8.96 billion (US$1.3 billion).
The capital will be used for the third phase of the JA Baotou complex in China's Inner Mongolia region, which will feature a 20GW ingot pulling and slicing facility and have 10GW of cell and 5GW of module capacity.
It is worth noting that in August 2022, JA Solar issued an announcement that it intended to issue no more than RMB10 billion of convertible bonds for the same plant.
So far this year, JA Solar has already released two manufacturing expansion plans. On 19 January, the company said it will build a vertically integrated PV industry hub in Inner Mongolia that will be capable of producing 100,000 tons of photovoltaic raw materials, 20GW of solar wafers, 30GW of cells and 10GW of modules.
On February 4, JA Solar announced it plans to expand its integrated production capacity by investing in 500 mono-crystalline furnaces and 100 tons of conductive paste per year in Huishan, in China's Jiangsu province.
Solar deployment in China reached 87GW last year, a 59% increase on 2021, according to the country's National Energy Administration.
Analysts at investment bank Minsheng Securities said that JA Solar will be able to improve its market share by accelerating vertically integrated manufacturing while focusing on research and development.
A Minsheng Securities report revealed that JA Solar shipped about 39GW of modules in 2022, an increase of more than 60% year-on-year.
In Q1 2023, JA is expected to ship more than 11GW of modules, with earnings per Watt remaining flat quarter-on-quarter. In 2023, the company is forecasted to ship 60-65GW of modules.