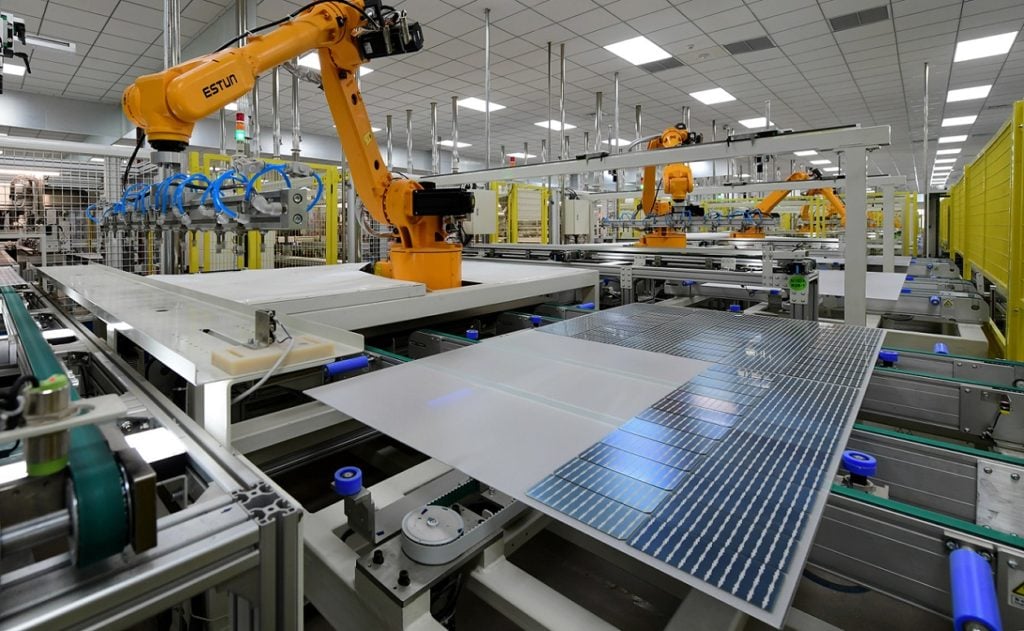 Chinese module manufacturer JA Solar has announced its plan to invest RMB40 billion (US$5.9 billion) to construct a vertically integrated PV industry hub in Inner Mongolia.
According to a filing published on 19 January, JA Solar had signed an agreement with the government of Ordos, one of the twelve major subdivisions of Inner Mongolia, to produce 100,000 tons of photovoltaic raw materials, 20GW of solar wafer capacity, 30GW of cells and a 10GW PV module plant.
However, the filing did not disclose more details of the hub and the construction schedule.
JA Solar said the signing of this agreement is in line with the company's production capacity planning needs in the future.
"Ordos' advantages in high-quality power resources and policy can help us further expand production capacity, broaden our layout in the PV industry, and enhance our advantages in vertically integrated production capacity and competitiveness. As a result, we can better meet the needs of customers from across the globe who look for high-efficiency and high-quality PV products. Therefore, the agreement will have a positive impact on the company's development in the future."
Last November, JA Solar announced it would expand its current integrated capacity. On 23 November, JA Solar said that according to the company's need for strategic development, it plans to expand its integrated production capacity, including the new Yangzhou 10GW cell project and Qujing Phase IV, which will have an annual output of 10GW of cells and 5GW of modules. The total investment was expected to reach RMB7.44 billion (US$1.04 billion).
According to the announcement, the investor of the Yangzhou cell project is JA (Yangzhou) Solar Technology Co. The project includes site rental and purchasing production equipment and corresponding supporting facilities to establish an annual production capacity of 10GW high-efficiency cell capacity. Construction is projected to take 12 months.
Earlier in the same month, JA Solar said it had signed an agreement with the Shijiazhuang Municipal Government and the management committee of the Shijiazhuang High-Tech Industrial Development Zone. The company planned to build an integrated smart factory for PV slicing, cell and module production, as well as an R&D centre.