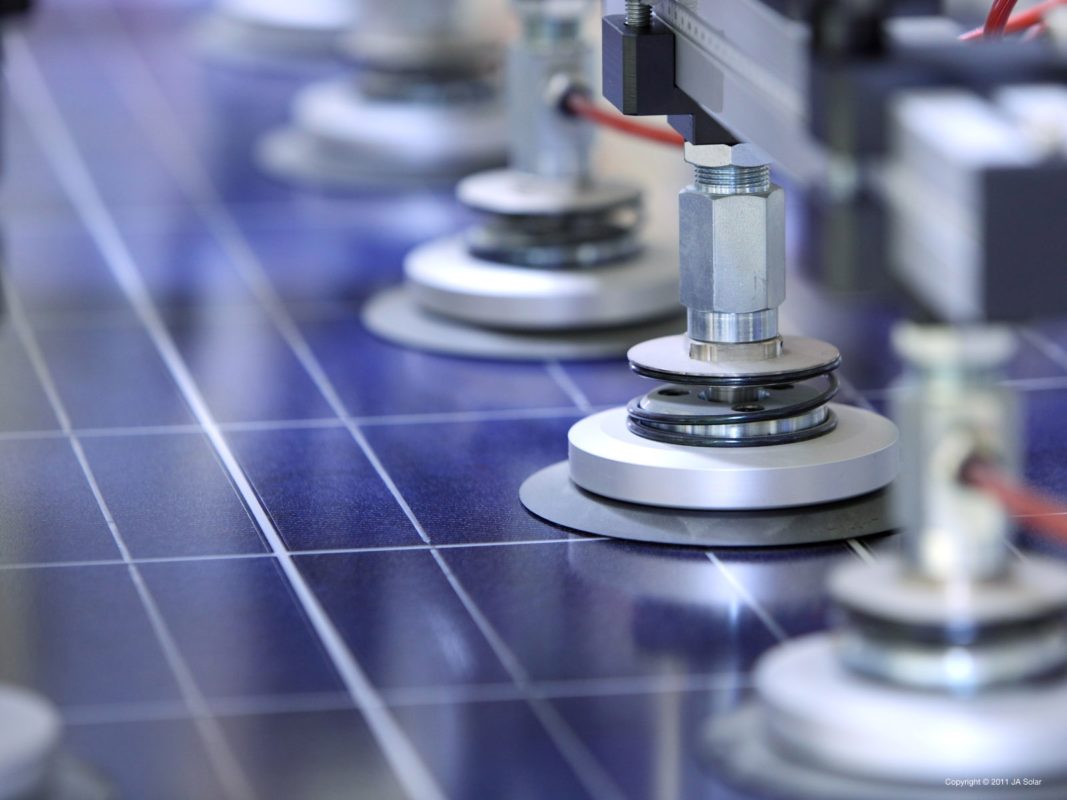 'Silicon Module Super League' (SMSL) member JA Solar has become the first Chinese manufacturer to indicate efforts to increase its overseas sales – following China's move to curtail solar growth – by announcing that it is establishing a new subsidiary in South Korea.
Earlier this month, China's government imposed sector caps and feed-in tariff (FiT) mechanism reductions to significantly slow solar installation growth, which may have been a factor in JA Solar's ramped up focus on South Korea. A company release said the new subsidiary will help JA Solar support customers in the region and further expand its global footprint.
JA Solar is also aiming to further expand its presence in South Korea, where it has been supplying cells since 2001 and PV modules since November 2016, after it received the KS (Korean Industrial Standards) module certification.
The company said that it has already built close business relationships with a number of well-known Korean companies, including KT, GS Group, Hyundai Group, SK Group, Posco Group, ETA Solar, among others, via solar cell supply deals in the past.
Baofang Jin, chairman and CEO of JA Solar, said: "JA Solar has over 20 branches across the globe. We are optimistic about the prospects and business outlook in the South Korean solar market, and believe our new subsidiary will enhance our ability to provide timely and superior customized services to our customers in the region. Additionally, the new subsidiary will enable us to enhance our brand awareness and become a leading solar module supplier, and further contribute to the development of renewable energy in South Korea."
According to Bloomberg New Energy Finance (BNEF), the global average selling price (ASP) of solar modules is expected to decline by 35% in 2018 due to the Chinese policy overhaul. ROTH Capital Partners also expects as much as 34GW of solar production overcapacity in China in 2018.