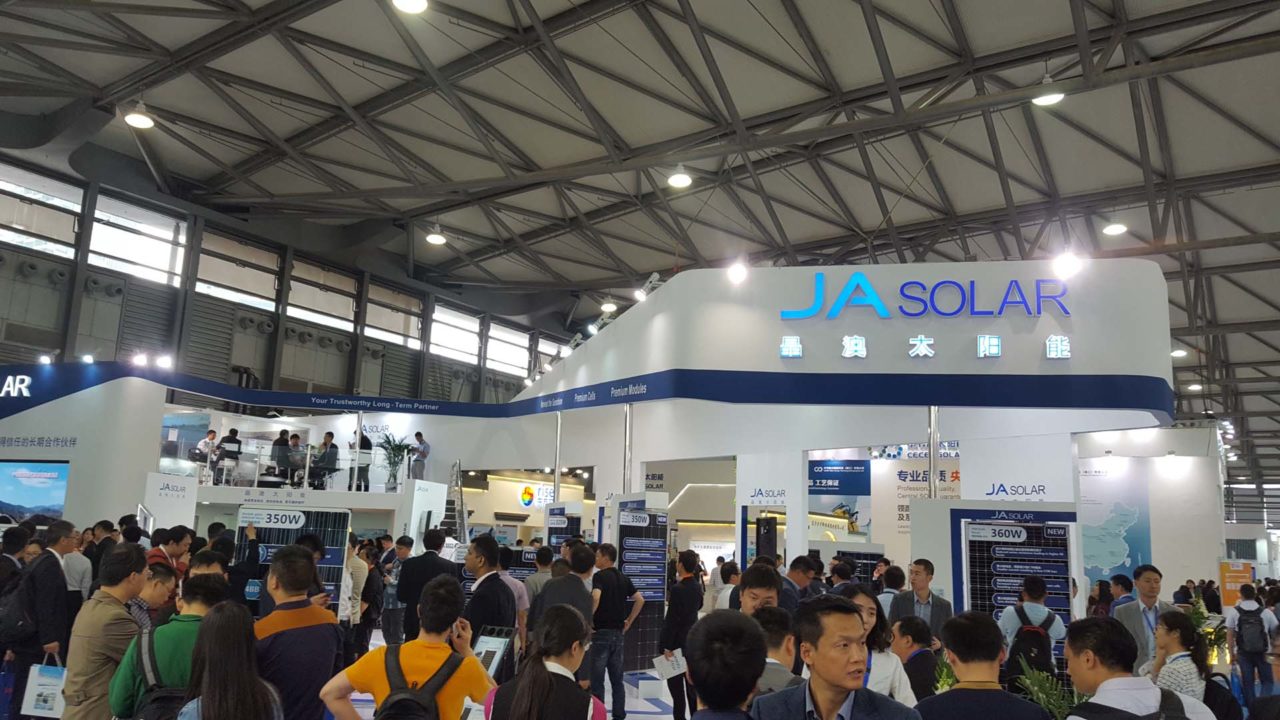 'Silicon Module Super League' (SMSL) member JA Solar is getting closer to de-listing from NASDAQ and going private after over 90% of the ordinary shares held had voted to agree a merger with its Cayman Islands registered parent company, owned primarily by JA Solar's founder, chairman and CEO, Baofang Jin.
The SMSL said that around 56.5% of the company's total outstanding ordinary shares were presented in person or by proxy at today's extraordinary general meeting to approve the merger, while over 10% of ordinary shares apposed the merger deal.
Baofang Jin and its 'Rollover Shareholders' within the buyer group are funding the merger acquisition with a loan of US$160 million from CSI Finance Limited part of CITIC Bank China and Credit Suisse, Singapore Branch.