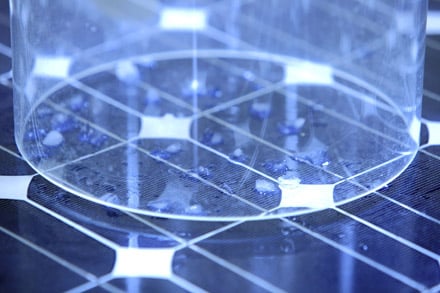 Silicon Module Super League (SMSL) member JA Solar is continuing to expand manufacturing capacity in 2017 after guiding total shipments to be in the range of 6GW to 6.5GW, up from 5.2GW in 2016.
JA Solar exited 2016 with an in-house annual ingot/wafer manufacturing capacity of 2.5GW, up from 1GW in 2015. In-house solar cell capacity reached 5.5GW, up from 3.6GW at the end of 2015 and in-house PV module capacity also reached 5.5GW at the end of 2016, up from 3.6GW.
The company guided further in-house expansions in 2017, which would mean adding 500MW of ingot/wafer production to reach 3GW and 1.5GW of solar cell capacity to reach an in-house production level of 7GW by the end of 2017.
However, in-house PV module capacity expansions include only a 500MW increase to 6GW by the end of 2017. Management noted in a recent earnings call that its OEM partnership in Vietnam provided an additional 1GW of module assembly capacity to achieve a balanced cell and module nameplate capacity of 7GW in 2017.
JA Solar had to module shipments of 4,606.6 in 2016, up from 3,672.9MW in the previous year, a 25.4% increase.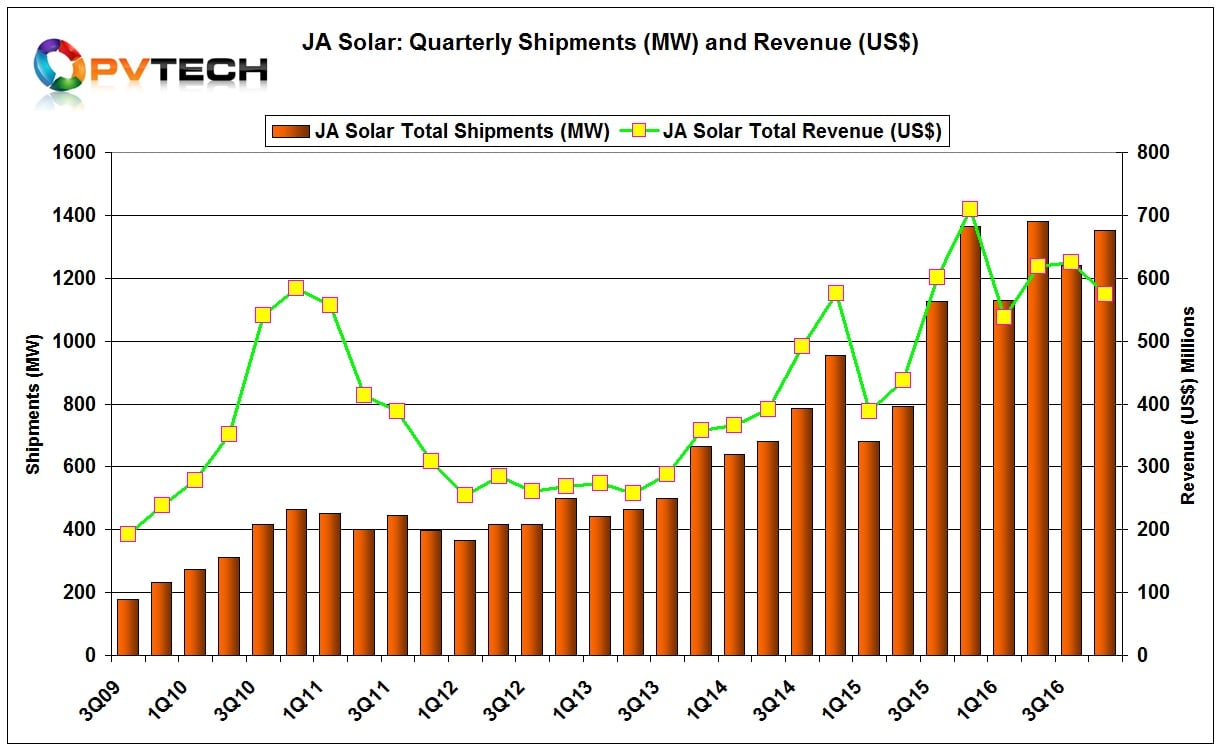 Mono PERC upgrades
JA Solar also noted that its 1.2GW Malaysian solar cell facility, which had predominantly produced P-type multi cells, would shift around two thirds of capacity to P-type mono-PERC cells in 2017. This equates to a shift of around 800MW of P-type multi-PERC cell production to P-type mono-PERC.
The change was said to be driven by demand shifts in the US downstream market.
PV Tech is awaiting response from JA Solar on the cell technology split in relation to the planned expansions at its China facilities as the company did not provide these details in the recent earnings call.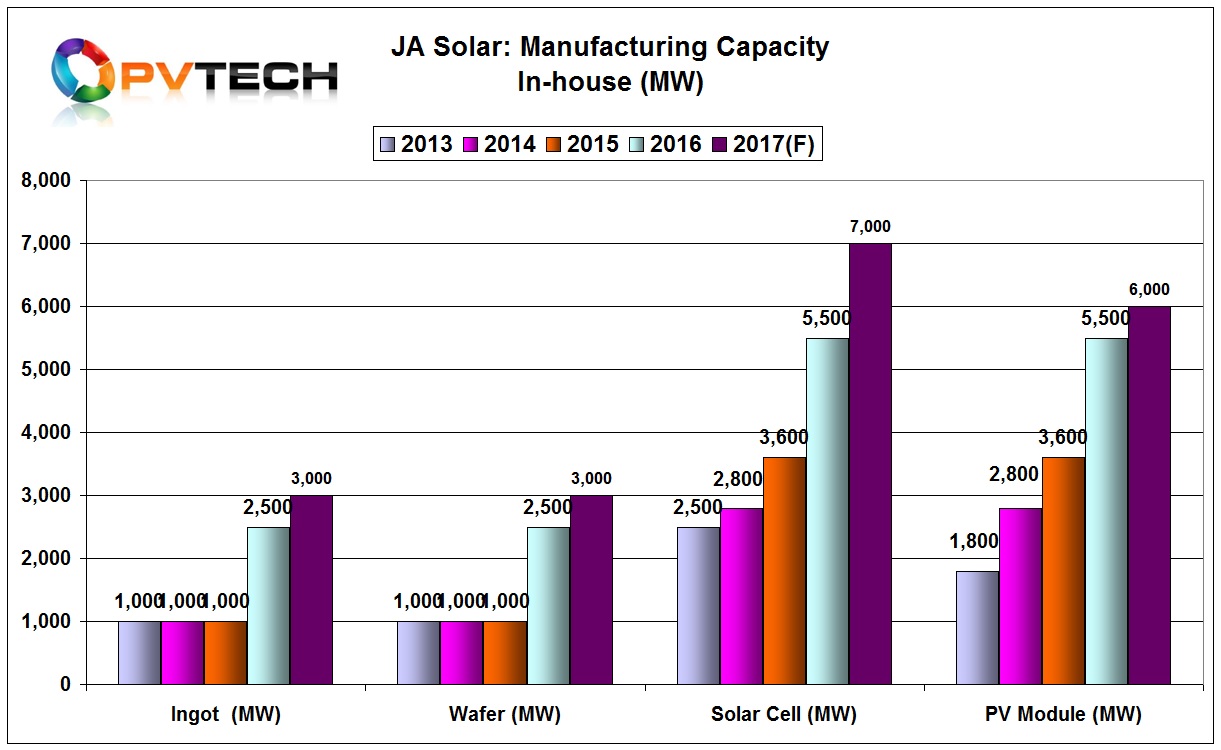 Vietnam manufacturing update
Last year, JA Solar was reported to have started construction of a major solar cell facility in the northern province of Bac Giang, Vietnam, yet had not officially announced the plans.
In JA Solar's latest earnings call management noted that the new facility was primarily planned as an ingot/wafer production plant. However, construction had since been halted due to a pending our environmental assessment report by Vietnam's Environmental Department.
For the first quarter of 2017, JA Solar expects total cell and module shipments to be in the range of 1.2GW to 1.3GW. Shipments to China are expected to account for approximately 40% to 45% of the total in 2017.
The 2017 capacity expansions would require capital expenditures of around US$320 million, according to the company.