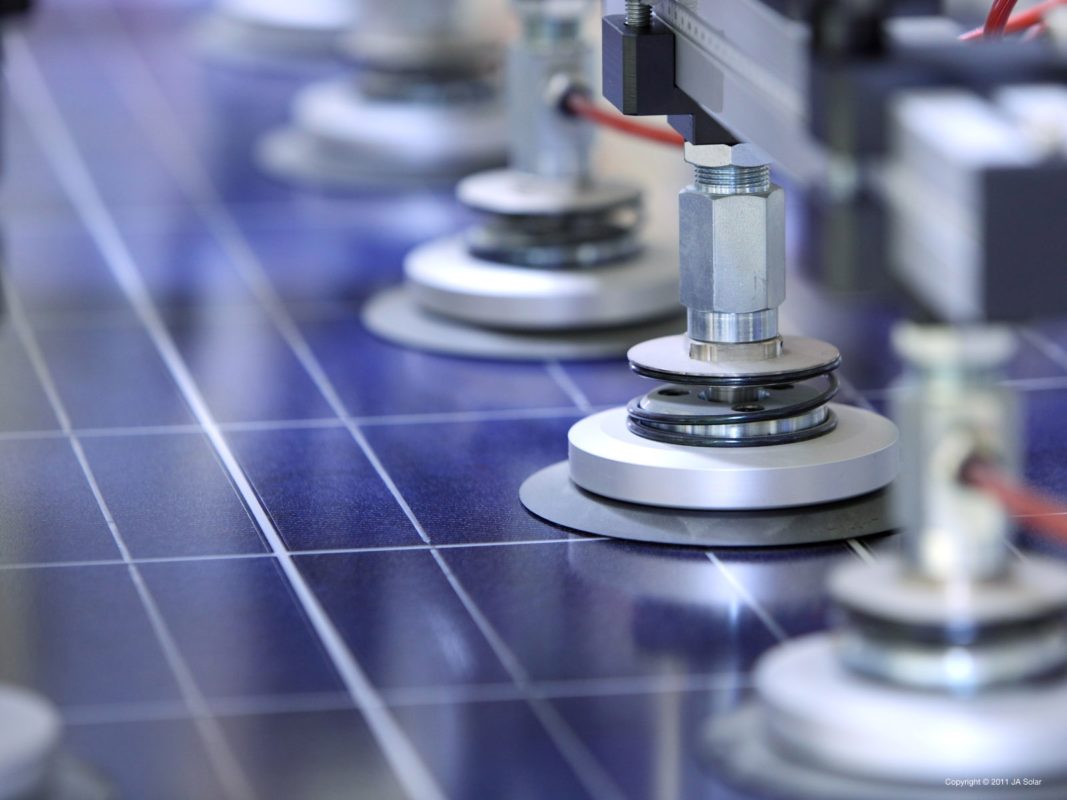 Module manufacturer JA Solar expects glass-glass bifacial modules to become the mainstay of the Middle East market.
In addition to the power boost, the increased resilience of a dual-glass panel is already popular with clients in the region the company told PV Tech.
"Compared with regular modules, the double-glass module is more advantageous in wind and sand resistance, working life and so on," said Dr Xinming Huang, senior vice president, JA Solar. "In the future, we will mainly promote bifacial double-glass modules in Middle East," he added.
"In 2017, JA Solar launched the new PERC double glass modules. The product attracted much attention when it appeared in the World Future Energy Summit in Abu Dhabi. "This year, we have targeted GW-scale bifacial PERC double glass module orders globally. We will put more effort into promoting bifacial PERC double glass modules in the region to provide a superior choice for local large-scale ground-mounted power projects," said Huang.
JA Solar has already had some early successes in the region, particularly in Jordan, Egypt and the UAE where it claims to have among the largest market share. It has high hopes that the Saudi Arabian market is ready to emulate the success of others in the Middle East and North Africa.
"Countries in the region are increasingly aware of the limitation of oil and gas resources and are motivated to develop renewable energy. Therefore, we are very optimistic about the future development of the PV industry in the Middle East," added Huang.
The region is already home to some of the lowest levelized costs of electricity (LCOE) that solar has produced. Despite this, Huang sees room for further gains.
"The key to cost reduction is to reduce LCOE, which can be achieved through two ways: reducing project cost, and increasing project power generation," said Huang adding that the resilience and additional input from mass-produced, glass-glass bifacial modules would tick both boxes.
"It is an effective way to reduce the cost by optimizing the performance of the photovoltaic system and increasing the system power generation. It can be achieved by using technologies such as trackers."