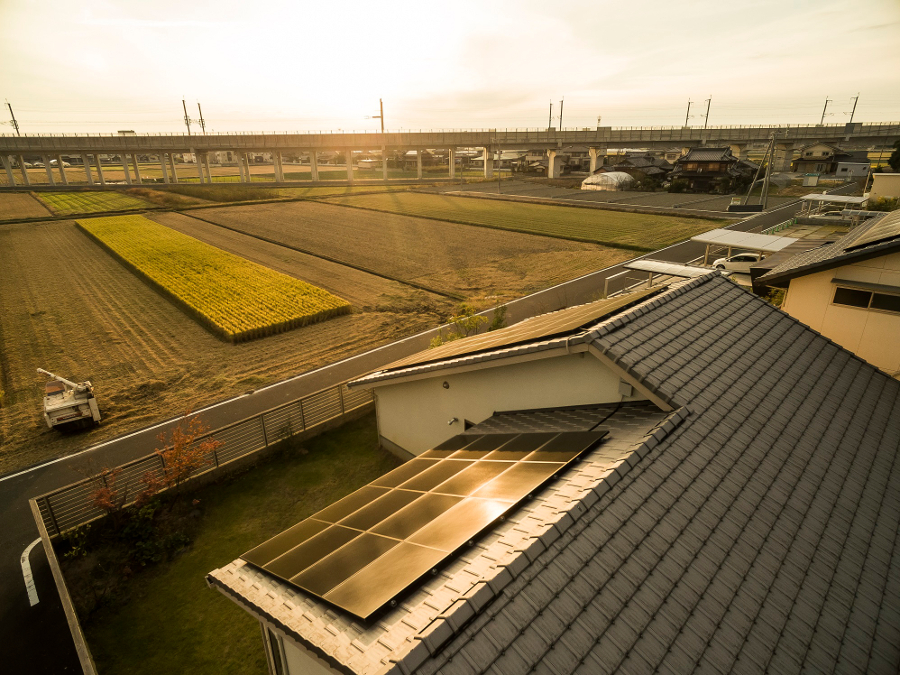 The deregulated electricity market which Japan launches in April could be a long-term way for PV's contribution to the country's energy mix to exceed the industry and government target of 7% by 2030.
Liberalisation of the electricity retail market will give consumers a choice of electricity supplier for the first time in the country's history. Industry sources including Solar Frontier and Canadian Solar have told PV Tech Power that they have high hopes for the process' impact, although it will take some time.
In an interview for the latest volume of PV Tech's downstream PV technology journal, Solar Frontier's general manager of communications Hideki Gakumazawa explained that giving customers the option to choose supplier meant that the so-called LOHAS (lifestyle of health and sustainability) demographic i.e. environment and ethically conscious consumers, could elect to purchase electricity from green suppliers.
Additionally, as Japan's various PV market segments close in on grid and socket parity, the role of independent power producers which target the retail sales market could grow, according to the Solar Frontier spokesman.
The Japan Renewable Energy Foundation (JREF) claims that Japan already arrived at socket parity in the residential sector in late 2014. Solar Frontier says it will be able to sell complete home solution PV kits, including inverter and panels, at parity from this year and kits that include energy storage at parity from 2018, while still taking into account the profit margins of its sales agents.
Japan is targeting a 26% reduction in greenhouse gases by the 2030 Japanese fiscal year, from 2013 levels. To do this, it has set a 22% to 24% contribution from renewable energy in the national energy mix as a target in its COP21 INDC, and this has been interpreted to mean that around 7% of some 1,065kWh of power production needs to come from PV.
New business models for new electricity retailers
In its early stages, around 750 companies have registered to become electricity retailers in Japan. These include mobile phone providers, cable TV providers, convenience stores and petrol stations. They are selling power in a number of novel business models.
"Each of these companies is offering its own type of plan to customers. For example, some phone companies are offering lower monthly phone bills to customers that buy electricity from them," Solar Frontier's Gakumazawa said.
"Similarly, some petrol companies are offering discounts on the cost of petrol if customers sign up for their electricity business."
However, full market liberalisation will not come into effect this year. From 1 April, new retailers join the market, but the end-game of deregulation will involve the unbundling of transmission assets from utility control. Japan has 10 large regional utility companies which are responsible for the grid as well as generation and electricity sales. Grid connection capacity available for renewables has long been a major issue for Japan, as this site and others have reported extensively.
While Canadian Solar CEO Shawn Qu told PV Tech in early 2015 of his hopes that market liberalisation could "breathe new life" into PV in Japan, a view echoed by JREF, Solar Frontier and others, the unbundling of utility generation and transmission will not be fully enacted until 2020. The government appointed the OCCTO (Organisation for Cross-regional Coordination of Transmission Operators) on 1 April 2015, which, as the name suggests, will look to enable interconnection between the regional grids. Similarly, at present, utilities operate the majority of generation assets.
"We also believe that when looking further down the road, the establishment of the OCCTO and the upcoming legal unbundling of power companies could help the growth of renewable energy," Gakumazawa said.
"In deregulating the market, the government is essentially aiming to create a more efficient nationwide grid, increase price competition, and enable the grid to handle changes to the energy mix.
"The significance for renewable energy is theoretically twofold. First, it means that [the] national grid could accommodate a much larger capacity of renewable energy. In turn, this could also reduce the risk of curtailment."
BNEF makes big prediction
Today, Bloomberg reported that one of its analysis divisions, Bloomberg New Energy Finance, has predicted Japan will install between 13.2GW and 14.3GW of PV this year.
This is almost double a prediction given to PV Tech Power by Solar Frontier from its in-house analysts, and higher than the expectations of several other Japan-based sources. However, analyst Hiroshi Matsukawa of Tokyo-based firm RTS PV, also interviewed for the journal, said that making a prediction for the 2016 Japanese financial year, ending in March 2017, could be a tough call.
While in the UK and other markets FiTs and other incentives are certified at the time of grid connection, in Japan projects have until now been accredited by the Ministry of Economy, Trade and Industry (METI) through a direct application process.
A deadline has been imposed on developers that have received FiT accreditation for their projects but are yet to build them. These developers, constituting an indeterminate amount of capacity but thought to be several gigawatts at least, must show evidence of valid grid connection agreements by April 2017 or lose their right to the FiT altogether. This, Matsukawa said, could lead to a rush similar to the annual final quarter dash to connect projects seen in Britain, making it very difficult to accurately predict Japan's market activity for the next year and two months.
Following that April 2017 deadline, when new renewable energy laws will also be drafted and then implemented later in the year, Japan will switch to an auction process for large-scale PV, which GTM Research has said could pull back 3GW from the market annually. BNEF concurred that after 2017, the market is likely to drop off, installing between 9.8GW and 12.4GW next year and "gradually decreasing".
Japan's PV market is the focus of three feature articles in Volume 6 of PV Tech Power, available to read online through free-of-charge subscription. PV Tech will be attending and reporting from this year's PV Expo in Tokyo from 2-4 March.