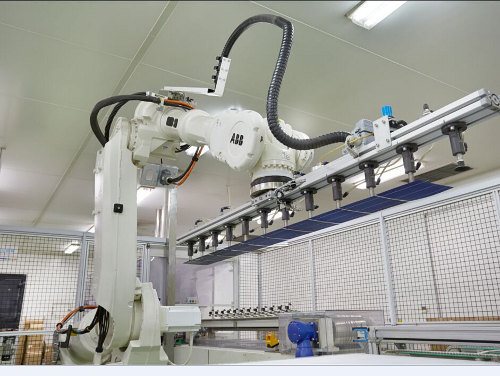 China-based PV module assembly equipment specialist Yingkou Jinchen Machinery Co reported record second quarter 2018 operating income as key PV manufacturers in China continued to add new module capacity in the first half of 2018, notably through fully-automated solar module assembly lines.
Jinchen, which went public in 2017, reported first half 2018 operating income of approximately RMB 357.07 million (US$52.26 million approx.), up 22.87% from the prior year period. Second quarter operation income was approximately RMB 214.5 million (US$31.4 million approx.), up from US$26.5 million in the prior year quarter, a new quarterly record.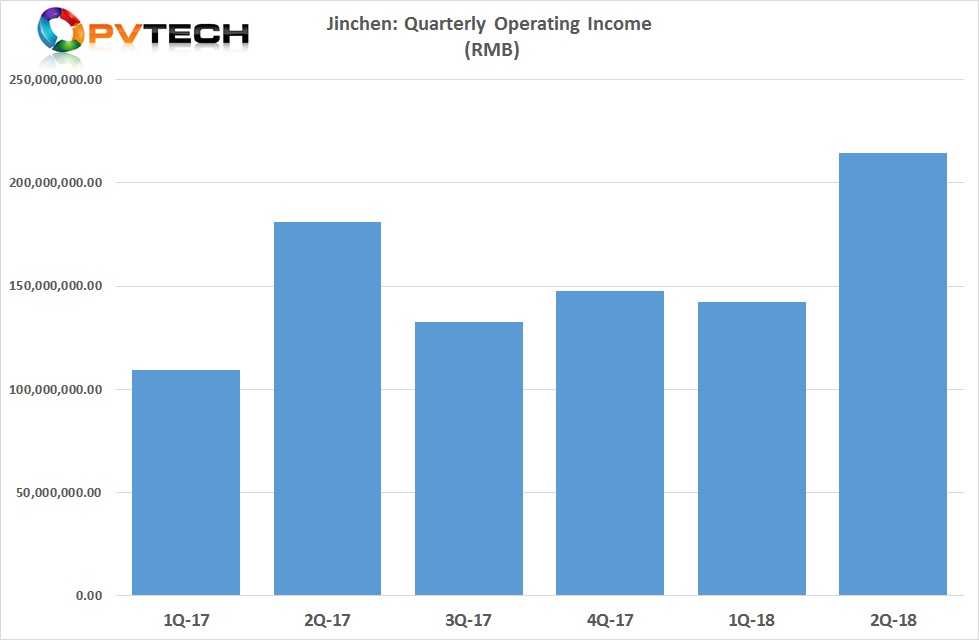 The company provided automated module assembly lines to 'Silicon Module Super League' (SMSL) members LONGi Solar, GCL System Integrated (GCL-SI) and JA Solar in the reporting period as well as automated production lines and individual systems such as lamination and tabbing and stringing tools to Risen Energy, a Top 10 ranked PV manufacturer.
Jinchen reported a first half 2018 net profit of approximately RMB 45.1 million (US$6.6 million approx.), up 26.55% from the prior year period. Second quarter net profit was around RMB 27.5 million (US$4.03 million approx.), compared to around RMB 19.3 million (US$2.82 million approx.) in the prior year period.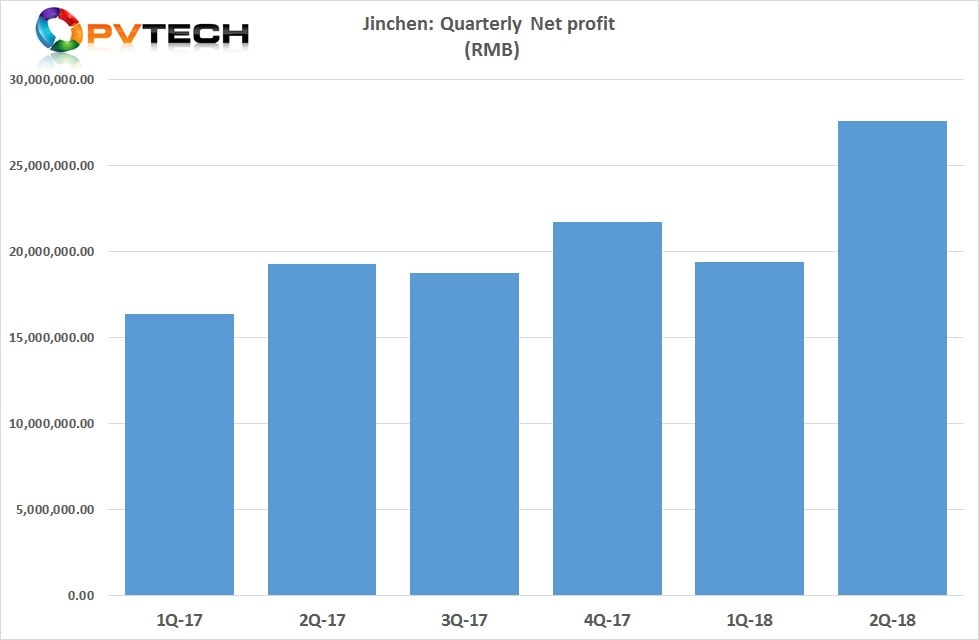 Despite benefiting from the latest wave of capacity expansions over the last few years and the shift to automated production lines, Jinchen noted that the 531 New Deal, coupled to the US Section 201 and 301 trade cases, as well as the potential trade barriers in India was expected to have a negative impact on manufacturing expansion plans in the industry.
However, the establisment of module assembly production in the US and India, despite tarrifs could still benefit the company.