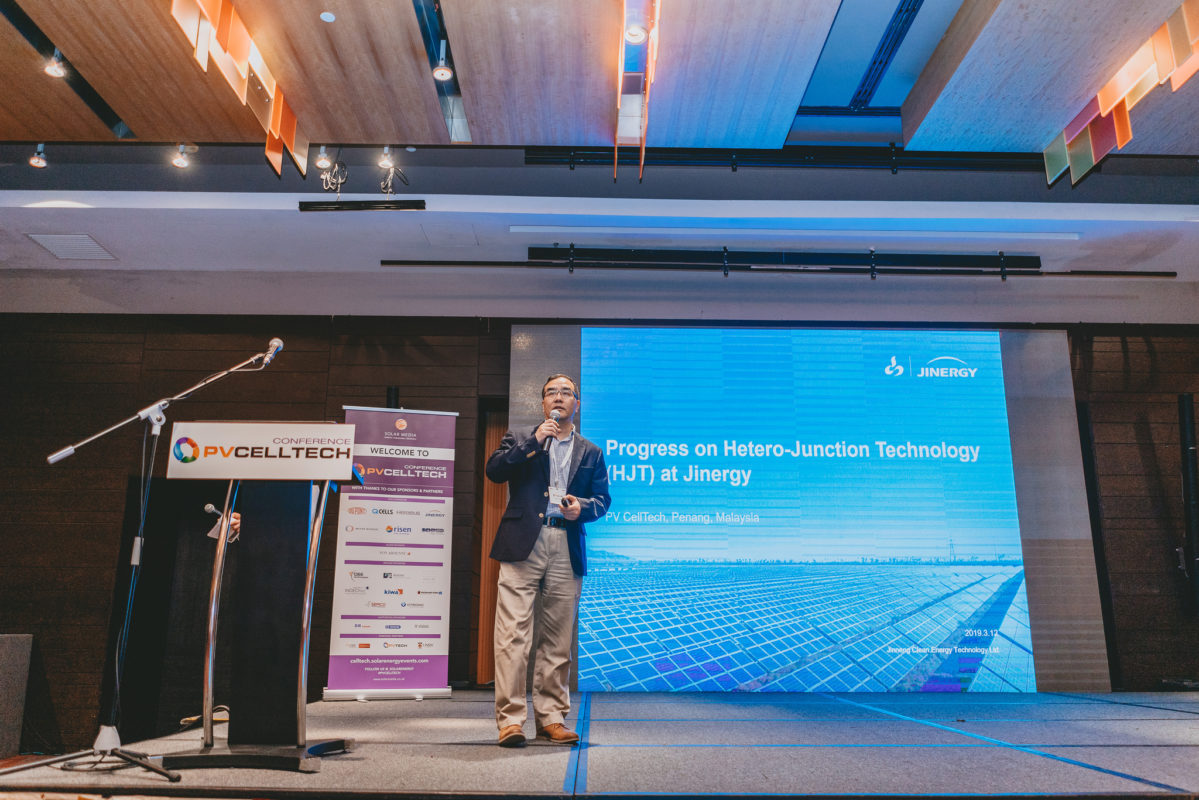 In a presentation at the PV CellTech conference being held in Penang, Malaysia, this week, Dr. Liyou Yang, general manager of Jinneng Clean Energy Technology Ltd (Jinergy), highlighted its heterojunction (HJT) cell-based JNHM72 (72-cell) champion module had reached 452.5W power output.
According to Dr. Yang, currently, Jinergy's HJT cell average mass production efficiency has reached 23.79%, and the efficiency of new experimental cells has reached 24.73%.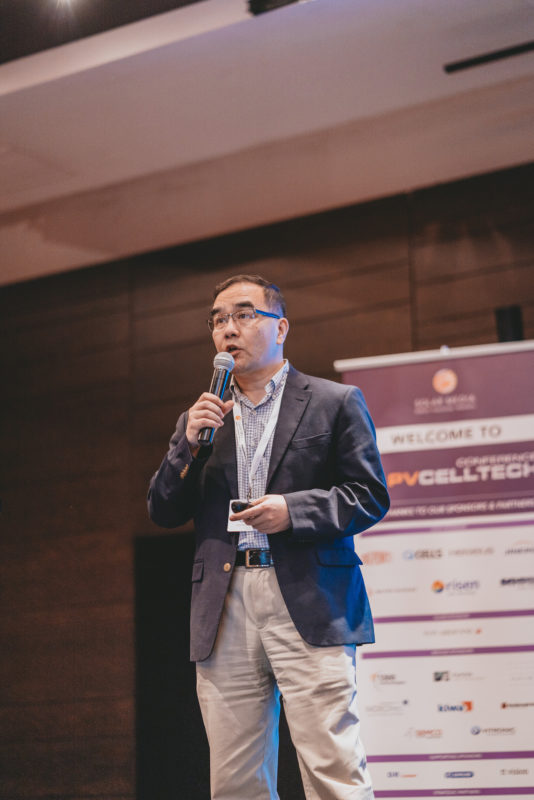 Dr. Yang said in a statement: "Confronting energy restructuring and FiT reduction, bifacial ultra-high HJT technology is the ideal solution to further reduce LCOE, the widely used standard to evaluate investment of PV power stations. Being newly added to the BNEF Tier 1 solar module manufacturer list, Jinergy will continue to invest in R&D for cutting-edge technologies and contribute to the global renewable energy market with the most advanced and reliable products."

Jinergy is one of the first PV manufacturers to commercialize HJT modules in China. Jinergy's HJT module received the first new IEC certificate in the world and was listed in DEWA and JPAC, according to the company.
Recently, SunPower Corporation launched its first module using its NGT (Next Generation Technology) IBC (Interdigitated Back Contact) 'Maxeon Gen 5' cells.
The A-Series module is expected to come in power ranges of 400Wp and 415Wp and billed as "world's first 400-watt residential solar panels."