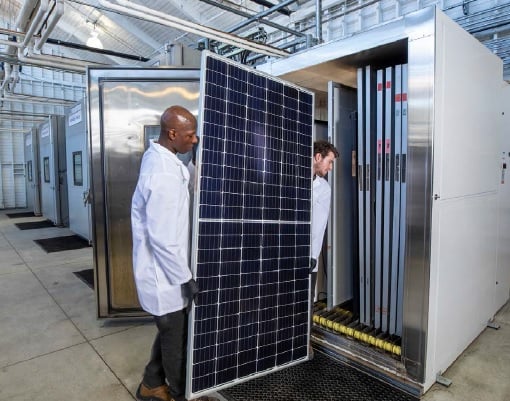 Leading 'Solar Module Super League' (SMSL) member, JinkoSolar has been ranked as a 'Top Performer' in the annual PVEL 'PV Module Reliability Scorecard' 2019 report, for the fifth consecutive year in two of the four testing regimes.
JinkoSolar's monocrystalline (60-cell) JKMxxxM-60B module series was a Top Performer in the PID (Potential Induced Degradation) tests as well as the Thermal Cycle tests with less than 2% overall degradation.
Top Performer status was also given to JinkoSolar's JKMxxxM-60 / JKMxxxM-60-V module series and JKMxxxM-72 / JKMxxxM-72-V (72-cell) module series in the Thermal Cycle tests.
PVEL'S 'PV Module Reliability Scorecard' tests also include a Damp Heat test and a Dynamic Mechanical Loading test.
Mr. Kangping Chen, Chief Executive Officer of JinkoSolar, commented, "We look forward to PVEL's PV Module Reliability Scorecard every year. I am extremely proud that JinkoSolar has once again been recognized with this award. It is a great compliment to the groundbreaking work we do and allows us to stand out as the preferred brand for customers, investors, and banks. Our R&D team is committed to revolutionizing the industry using technological innovation, and continues to set new industry benchmarks in these rigorous test regimes for quality checks. We believe that only reliable and highly efficient products will meet the global demand from our customers and generate value for our shareholders."
The PV Module Reliability Scorecard is published annually by PVEL in partnership with DNV GL.