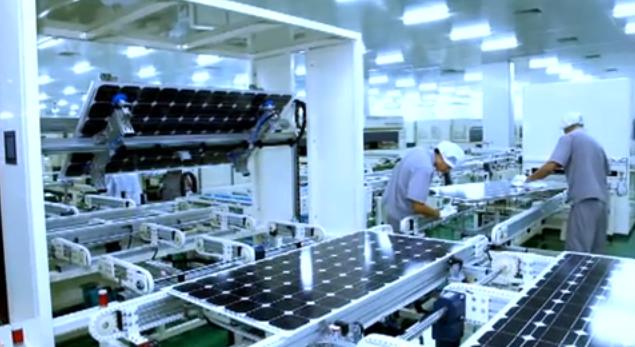 'Silicon Module Super League' (SMSL) member JinkoSolar has confirmed it has secured a 1GW module supply deal with US-based independent power producer (IPP) sPower.
PV Tech first reported on the supply deal last week.
JinkoSolar noted that it would be supplying over three million of its PV modules to sPower for use in various projects that were expected to be built before the end of 2016. sPower expects an additional 700MW of PV power plant projects to come on line within the next twelve months.
JinkoSolar announced back in March, 2015 that it was establishing a 500MW cell and 450MW module manufacturing facility in Malaysia to meet local and overseas markets, notably the US with products outside US anti-dumping duty rules on Chinese producers.
The major PV manufacturer had shipped a total of over 530MW to North America in the first nine months of 2015, targeting shipments of 800MW to 900MW for the full-year.
The sPower deal in 2016 indicates that JinkoSolar may opt to expand its Malaysian facility to meet demand in the region, rather than focus expansions in China.
The company had noted during its third quarter 2015 conference call that module capacity would be increased by another 1GW to reach 5.3GW by mid-2016.
However, management had then noted that a decision on how much of the additional capacity could be added in China and or overseas had not as yet been made.