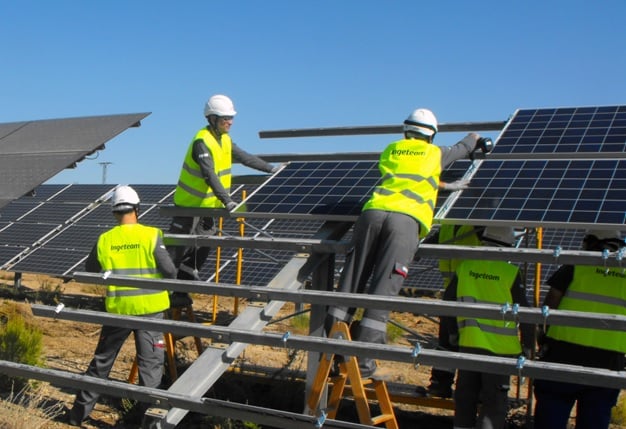 PV company JinkoSolar announced Tuesday that it has launched its new Eagle AC — an integrated product featuring JinkoSolar's high-efficiency monocrystalline PERC PV module and the IQ6 Microinvter from Enphase Energy.
By utilising the Enphase IQ6 Microinverter onto the backsheet of its PV module, JinkoSolar will give residential installers the ability to simplify logistics — as installers will no longer need to stock, transport, carry, and install separate microinverters onto the roof.
Once installed atop the roof, the installer just needs to pull the microinverter into its elevated installed position — creating a 15 millimeter air gap and ensuring sufficient air-flow and cooling.
Nigel Cockroft, general manager of JinkoSolar US, said: "We are excited to work with Enphase on the Eagle AC, as Enphase's microinverters already have broad appeal in the market. The Eagle AC is the logical next step in the evolution of residential solar, and we are pleased to offer it to our customers."
Badri Kothandaraman, Enphase chief operating officer, added: "JinkoSolar's scale, financial strength, and manufacturing expertise make it an excellent partner to build an Enphase Energized AC module. Pairing the #1 global module manufacturer with the #1 global microinverter manufacturer creates a winning combination."