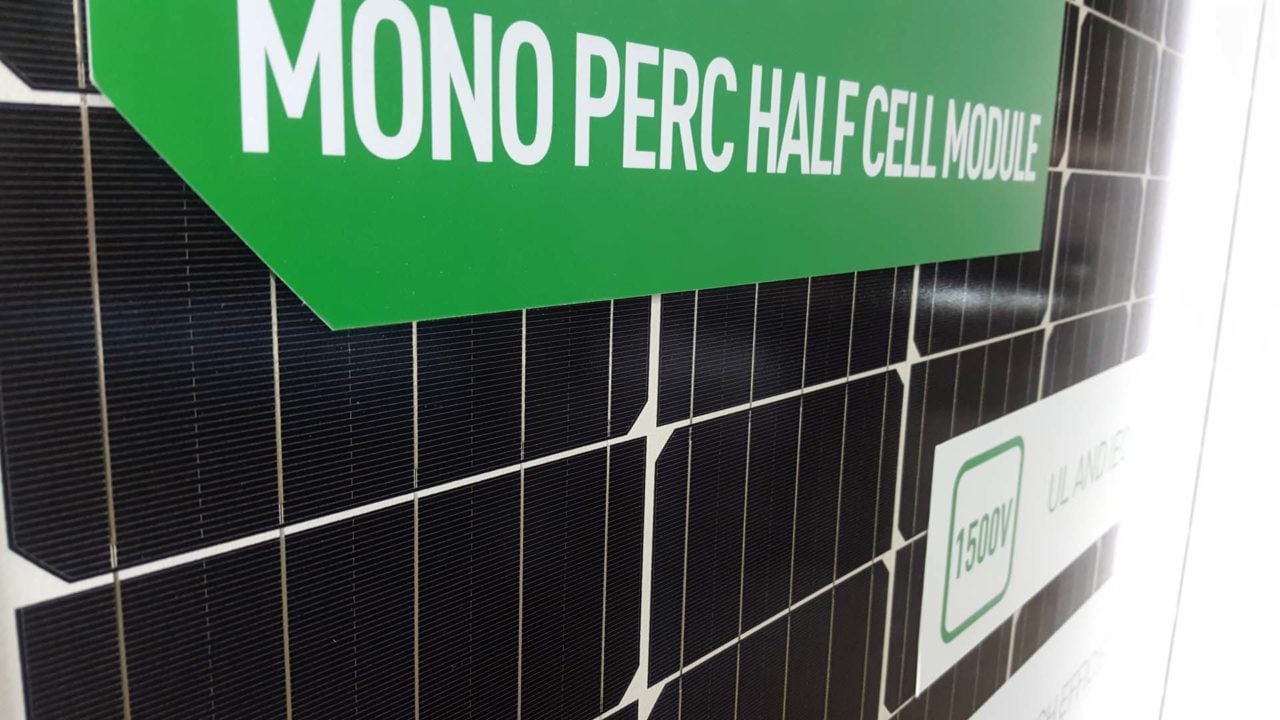 Leading 'Silicon Module Super League' (SMSL) member JinkoSolar has reset the P-type monocrystalline cell conversion efficiency record at 23.95%, through a range of wafer to cell optimisation, notably its selective emitter (SE) formation.
JinkoSolar said that a combination of enhancements and optimisation, which included highly doped and low defect mono wafers, which improves the bulk quality. Certification testing of the record cell efficiency was undertaken by the Photovoltaic and Wind Power Systems Quality Test Center at the Chinese Academy of Sciences (CAS).
Further optimization of the cells selective emitter (SE) formation as well as silicon oxide passivation and the rear side passivation added to conversion efficiency gains. JinkoSolar also used its proprietary light-capturing technology, which employs black silicon and multi-layer ARC (Anti-Reflective Coating) technology that reduces the front side reflectivity of cells, said to be lower than 0.5%, boosting the short-circuit current.
Additionally, JinkoSolar said it deployed an advanced grid design and a new type of screen-printing paste to reduce the series resistance and the metal / silicon interface compound, enabling improved cell fill factor (FF).
Kangping Chen, CEO of JinkoSolar, commented, "This recent technical breakthrough is a combination of several our latest technologies. In particular, the introduction of novel passivation and selective contact technology have successfully broken the technical bottleneck created by traditional PERC technology and represents a significant step forward for our P type solar cells with their previous efficiency record of 23.45% in 2017. We will continue to allocate resources towards innovating new and high efficiency solar technologies and their application to the market as we continue to provide the most reliable and highest efficiency products."
According to PV Tech's annual PV manufacturers R&D spending analysis, JinkoSolar has significantly increase investment in R&D activities since 2015, when annual spending crossed the US$20 million mark.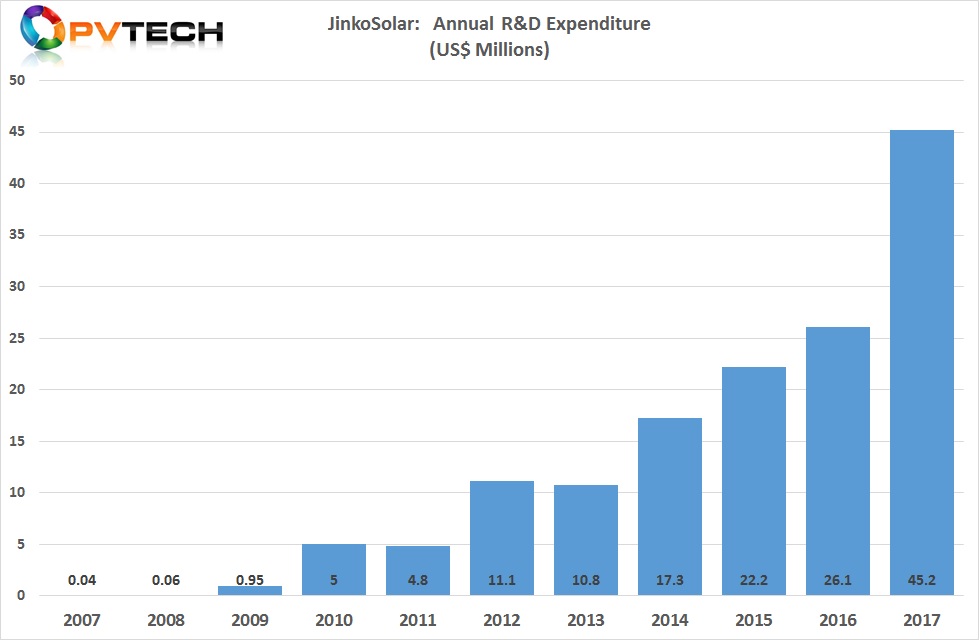 However, in 2017, JinkoSolar reported that it's R&D spending topped US$45 million. R&D focus spanned thinner wafers, longer carrier lifetime of wafers, through to improved passivated emitter and rear cell processes and improved dielectric rear reflectors and interconnect.
JinkoSolar had announced back in November, 2017 that it had beaten its own monocrystalline passivated emitter rear cell (PERC) cell efficiency record that took the conversion rate to 23.45%.
JinkoSolar's average conversion efficiency rate solar cells using monocrystalline silicon wafers was 21.7% in production, up from 21% in 2016 and 19.6% in 2015, according to its 2017 annual report.