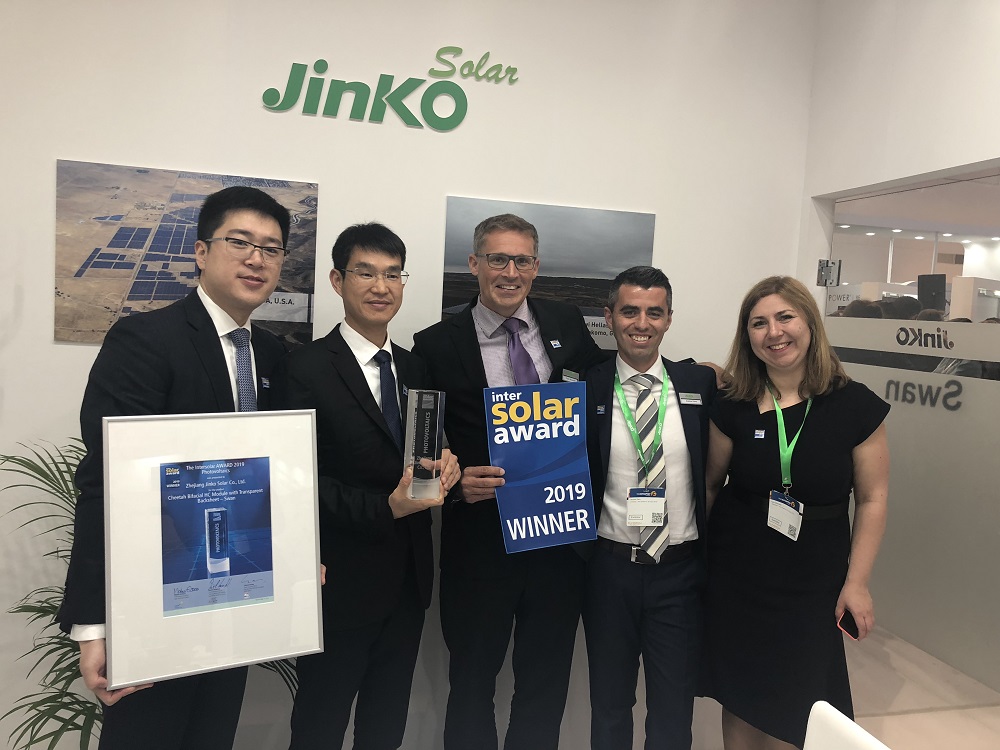 Leading 'Solar Module Super League' (SMSL) member, JinkoSolar has received the Intersolar Award 2019 for its Swan bifacial module with a transparent backsheet developed by DuPont.
A major theme at Intersolar Europe was the rapidly expanding number of high-performance solar panels, driven by p-type mono PERC (Passivated Emitter Rear Cell) and bifacial versions, in half-cut, half panel configurations that reached or exceeded 400Wp power output.
The Intersolar Award Jury recognized JinkoSolar's Swan bifacial module for its comprehensive performance quality with its Cheetah bifacial half-cut cell technology, as well as novel utilization of transparent backsheet, making it significantly lighter than glass-glass modules.
With an output of up to 400W, the modules are designed for PV power plants applications given that they are optimized to ensure a low LCOE, backed by a linear 30-year performance warranty, setting a new standard for power output, energy yield, reliability and LCOE for this technology class of solar panel.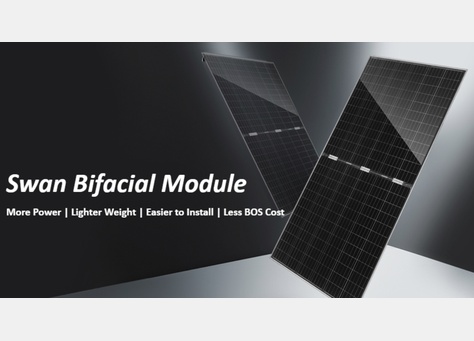 Frank Niendorf, JinkoSolar General Manager Europe said, "This prestigious award is a great honor for our company and speaks to the high level of innovation that we constantly strive to achieve. Our Swan module builds on our core Cheetah cell technology and combines a number of innovations. The power increase, mounting method compatibility, lighter weight, and improved shading-response performance ensure that the module will stand out in an increasingly competitive market. Overall, this product is yet another example of our ongoing efforts to develop better solutions that address the constantly increasing demands for quality and technology in the post-subsidy era."
The Swan modules can achieve power output of up to 400W on the front side and up to 20% energy gain from the rear side.
Bifacial panels are expected to gain considerable market share in the industrial and utility-scale European markets as several projects in a post subsidy market such as the UK became financially viable by adopting bifacial technology.