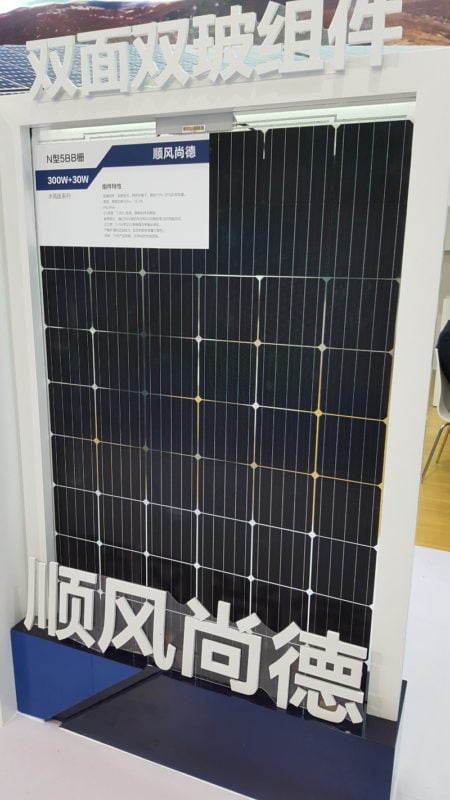 Dedicated N-type monocrystalline module manufacturer Jolywood (Taizhou) Solar Technology Co. Ltd (Jolywood) said it had collaborated with TUV NORD and the National Center of Supervision and Inspection on Solar Photovoltaic Product Quality (CPVT) to establish a preliminary testing standard for bifacial solar modules.
The company noted that it recently held a seminar with the testing organizations that was related to best testing methods for bifacial modules as result of long-term outdoor testing, laboratory research validation and collection of data.
Jolywood noted that the 'I-V test method was preliminarily confirmed after discussions on bifacial solar cell modules, including test conditions, test methods and processes, nominal requirements for module nameplates, test reports and other relevant elements. At the same time, the corresponding recommended values of the standard have also been proposed in accordance with different installation sites.'
Liu Yong, CEO of Jolywood Solar Technology said, "This a significant step forward for Jolywood. We expect it to bring commercial success. Jolywood is committed to promoting further cost-cutting in the breakthrough technology and its large-scale application in order to inject new momentum into the industry."
Recently, Yingli Green touted its role in developing international standards for bifacial modules and is one of leading suppliers to date.
Jolywood is currently ramping the world's largest 2.1GW N-type monocrystalline bifacial solar cell production facility in China.
Bifacial solar cells and modules were the hottest new products showcased at SNEC 2017, in Shanghai, the largest dedicated solar exhibition.
The 4th bifiPV workshop is being held in Konstanz, Germany on October 25 to 26, 2017.