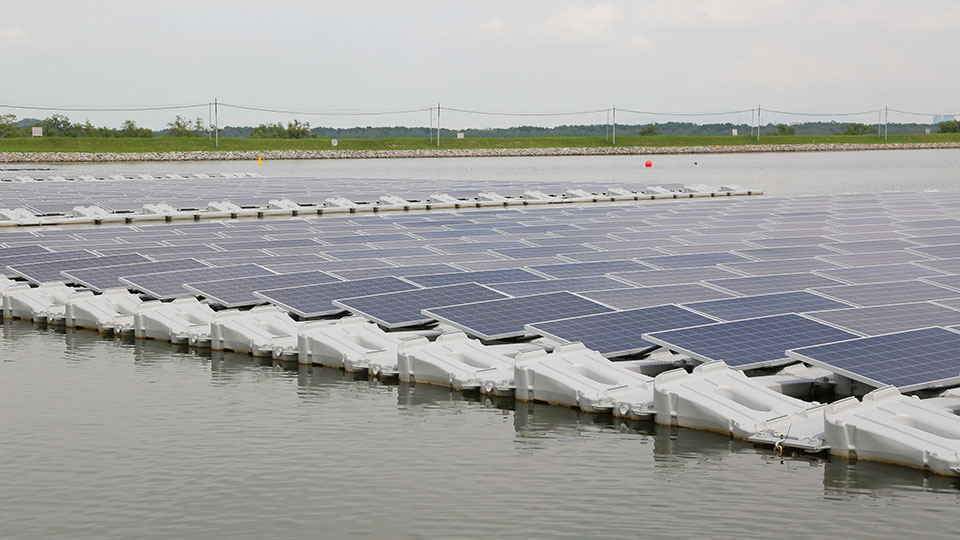 JSW Energy, part of Indian conglomerate JSW Group which includes major steel manufacturer JSW Steel, is carrying out engineering works on a 4MW pilot floating solar project, with a view to setting up 250MW of similar projects in the future.
Aditya Agarwal, general manager at JSW Energy, told PV Tech that the firm plans to gain experience from the 4MW pilot before ramping up to 250MW across its internal reservoirs across India that cater to its steel facilities and thermal power plants.
JSW Energy has contracted solar O&M and advisory firm Gensol to provide design and advisory support, and is currently in the process of selecting the supplier of modules, inverters, cables and floating structures.
According to its website, JSW Energy operates 3,140MW of thermal and 1,391MW hydroelectric power generation capacity and is aiming for 10GW by 2020. JSW Energy incorporated its wholly-owend subsidiary JSW Solar in January with a focus on renewables, energy stroage and micro-grids, according to a Bombay Stock Exchange filing.
Agarwal said JSW Solar is also focusing on rooftop and ground-mount solar and has given submissions to Solar Energy Corporation of India's (SECI) EoI for 10GW of floating solar across India.
Bharat Reddy, deputy general manager, SECI has also told PV Tech that results from the EoI can be expected in the next couple of weeks.
Anmol Singh Jaggi, co-founder, solar O&M and advisory firm Gensol Group, said that his firm is also offering design and procurement support to the Maharashtra state Discom MAHAGENCO to procure up to 250MW of floating solar, spread across three projects, all on dams. Originally, Gensol had been asked to conduct a feasibility study at the Irai dam near Chandrapur.