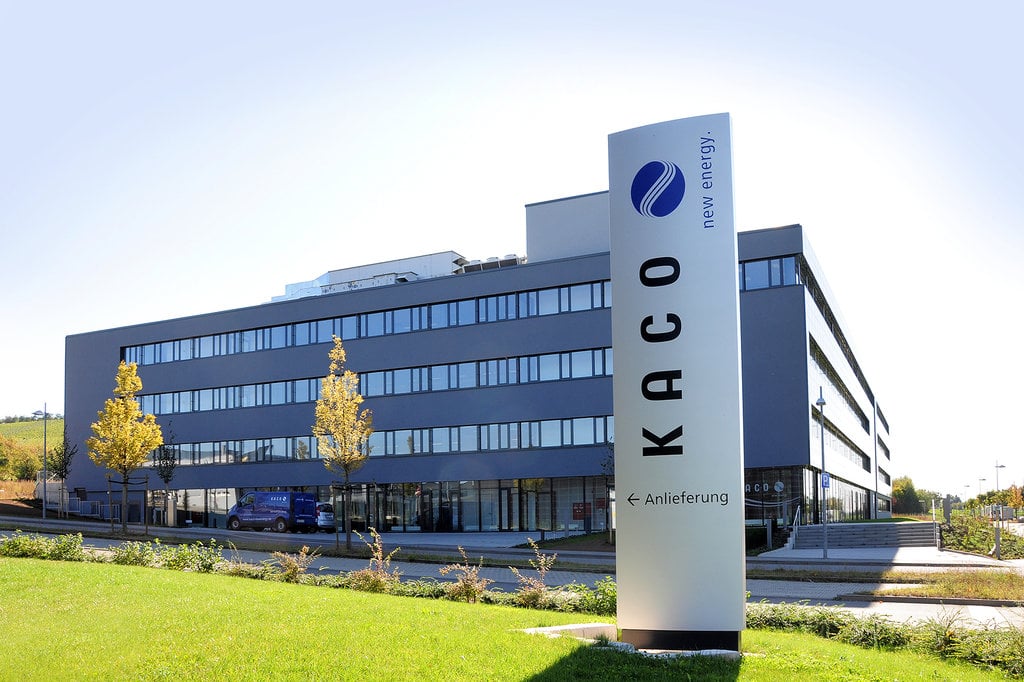 Inverter manufacturer KACO New Energy will cut 80 jobs from its German operations as it looks to refocus on markets beyond Europe.
The company said in a statement released on Friday that it would look to move some staff to other regions and took a swipe at European policymakers at the same time.
"The future of the PV markets lies in America, Asia, Africa and the Middle East. These regions recognise the potential of photovoltaics as a key technology for electricity generation; policy-makers there appreciate the significant role that solar energy plays in securing the competitive ability of national economies."
KACO also plans to target utility and commercial scale markets as part of an extensive restructuring of its Neckarsulm production site.
"We are pursuing growth through refining our focus. The aims are clear: to achieve profitable growth and to considerably simplify structures," said Ralf Hofmann, managing director, KACO New Energy. "For the company headquarters in Neckarsulm, this will mean cutting 80 positions through a socially balanced procedure in consultation with employee representatives. Part of the restructuring will see certain remits being transferred to subsidiaries in the USA and South Korea," he added.
The company statement also confirmed that Neckarsulm will continue to host its management even though it views overseas markets as the path to "long-term global success".
Asian inverter manufacturers have eaten away at the market share of European competitors in recent years with former market leader SMA forced into a major period of restructuring in order to return to profitability.