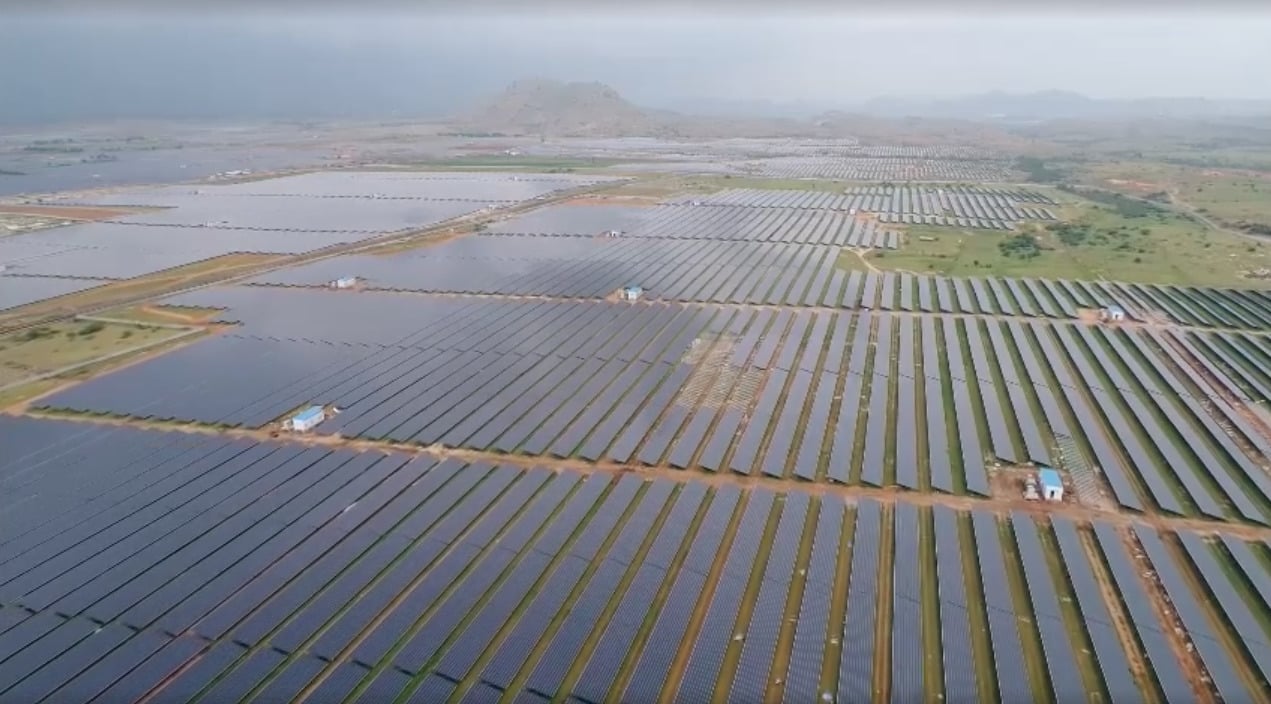 The Karnataka Renewable Energy Development Limited (KREDL) has retendered 650MW of solar capacity at the Pavagada Solar Park.
KREDL had originally tendered for 1.2GW, but was only able to award 550MW after receiving a poor response from bidders. It now plans to bid out the remaining 650MW, with individual projects to stand at 50MW each. Bidders can play for the full 650MW or 50MW blocks.
Projects will be carried out on a Build-Own-Operate basis and the deadline for bid-submissions is 10 May 2018. ESCOMs of Karnataka will sign 25-year power purchase agreements (PPAs) for the solar generation from these plants.
Since the original tender, Ministry of New and Renewable Energy (MNRE) and other government bodies have come out with clarifications regarding 'Change in Law' provision, customs duty and GST tax, which should help spur India's PV tendering programme, but the threat of safeguard duty remains an uncertainty for the sector.
Equis Energy recently commissioned its largest solar project, a 135MW farm in Bagalkot District in Karnataka.
Sunil Jain, chief executive and executive director of Delhi-headquartered renewable energy developer, Hero Future Energies, has also spoken to PV Tech about his surprise at the bid prices in Karnataka's 860MW district bid for 20MW individual projects.