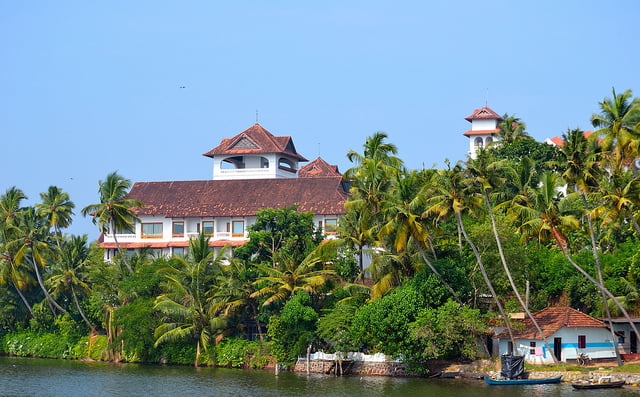 The Indian Institute of Management – Kozhikode (IIM-K) has recommended Kerala's distribution company (Discom) to set up a solar consultancy division.
IIMK had conducted a study for Kerala State Electricity Board (KSEB) for enhancing its service quality and organizational effectiveness in 2014, but was asked to conduct further studies, which resulted in this new recommendation.
It has suggested revamping the Renewable Energy and Energy Savings (REES) department, which has been responsible for solar and wind projects to date. It also proposes establishing a consultancy wing and shifting the renewable energy department under another operations wing.
This is because there is increasing interest in various aspects of solar energy projects from site surveys to grid integration, according to the report.
The Institute added: "As the strength of KSEBL is in transmission infrastructure design and grid integration and system studies and therefore many consultants are ready to associate as a technical partners of KSEB. The office can take various roles such as that of owner engineers, advisory role, quality auditing etc. of existing plants. KSEB can focus on design to minimise cost without compromising on quality and grid integration and storage system design."
G. Sivaramakrishnan, joint secretary, Kerala Renewable Energy Entrepreneurs and Promoters Association (KREEPA), told PV Tech that the report contains a contradiction around the structuring on the new division.
The report stated: "From long-term perspective, however it may be desirable that REES and consulting works are overseen by more operation oriented departments."
This would suggest that the REES should be reporting to a technical director, said Sivaramakrishnan, but in the final proposal, the REES still reports to the finance director.
Despite this, Sivaramakrishnan it was still a strong recommendation as the KSEB has had an indifferent approach to power producers so far. By having a solar-dedicated consultancy, KSEB will be more committed to solar investors.
He added that feasibility studies take a lot of time, noting that one of his own 1.5MW PV projects had been pending for 6 months waiting for the study to be carried out.
He said: "They need to conduct the load flow analysis. They want to study how this solar power can be integrated into the substation. This study takes a lot of time, but if you can ask KSEB officials, they can ask the consultancy to take up the responsibility of carrying out the feasibility study on the substation. Then my job is easy and as an investor I'm more happy."
Kerala's solar industry is growing well, however it faces a burden in the form of a cap on the percentage of solar that can be added to any single transformer. KREEPA has a goal of having at least one solar panel on every roof in the state by 2022, as reported by PV Tech at the Green Power Expo 2017 in Kochi last week.