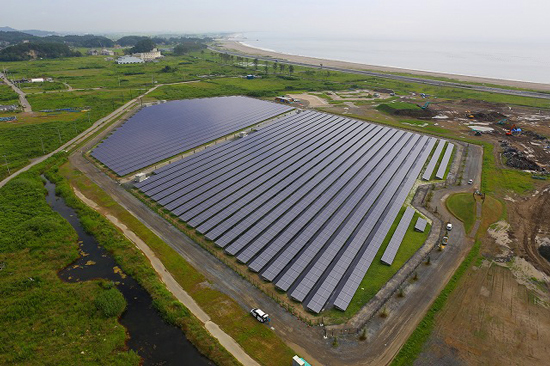 Kyocera, Gaia Power, Kyudenko Corporation and Tokyo Century announced Tuesday that Kanoya Osaki Solar Hills — a PV company jointly established by the four companies — has started construction on a 92M PV project in Japan.
Located over 199 hectares of land stretching across Kanoya and Osaki in Kagoshima Prefecture, the project is expected to be one of the largest solar installations developed in the Kyushu region of Japan — measuring out as almost the same size as the country of Monaco.
Project planning started in January 2014, as the local community expressed interest in repurposing land that was tabbed for a golf course more than 30 years ago.
The Kanoya Osaki Solar Hills Solar Power Plant will be comprised of 340,740 Kyocera solar modules and is expected to generate around 99,230 MWh annually — enough energy to power approximately 33,370 average homes.
As part of the agreement, Kanoya Osaki Solar Hills LLC will operate the business, while a consortium established by Kyudenko and Gaia Power is undertaking the design, construction and maintenance of the solar installation.
Kyocera is supplying its high-efficiency solar modules for the project, while Tokyo Century is responsible for the finance arrangement. Approximately US$315 million in investment is planned for the project, with a goal to begin operations in January 2020.