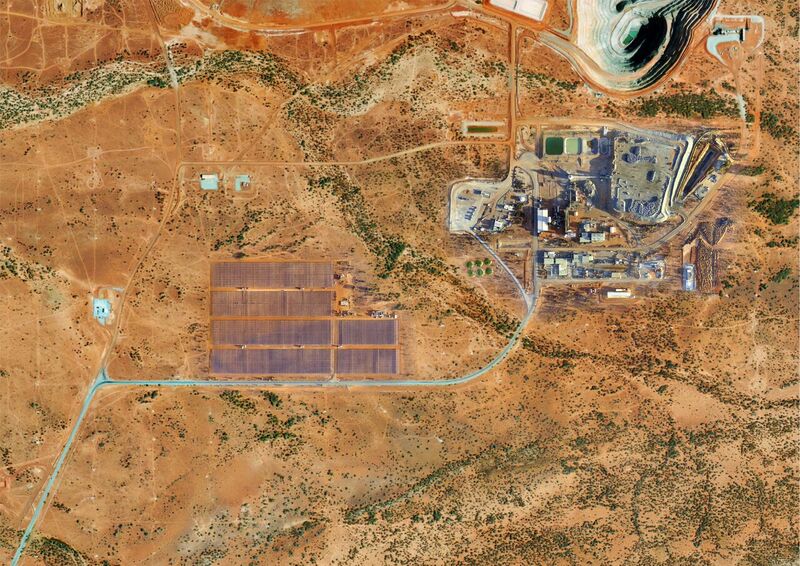 Work has been completed on Australia's "largest solar and battery storage project to date", a 10.6MW PV installation at a copper mine linked to 6MW of storage, according to developer Juwi.
While it still uses diesel to run alongside the solar panels and batteries, the Germany-headquartered company claims the off-grid project will save the DeGrussa Copper and Gold Mine around five million litres of diesel fuel a year – around 20% of its current usage.
The project's construction began last summer, with support from Australia's Clean Energy Finance Corporation (CEFC). At the time, CEFC chief Oliver Yates said the project could prove the economic advantages of using such hybrid systems versus running mines and other off-grid operations solely on diesel.
The DeGrussa mine project is integrated into the existing 19MW of diesel generators at the site, while single-axis trackers and 34,000+ PV panels were commissioned in mid-March before the addition of the 6MW lithium-ion storage system.
Juwi Renewable Energy said the plant is now up to its "full generating capacity…in accordance with contractual specifications" and that it has successfully met the terms of PPAs covering the project, which will be owned by French renewable energy firm Neoen.
The potential for battery storage in remote locations including island territories and off-grid industrial operations such as mines has been long-talked about, with US thin-film solar company First Solar claiming the first scalp in Australia's mining sector with a commercial solar-plus-storage plant at Rio Tinto's Weipa bauxite mine in Queensland completed last September.