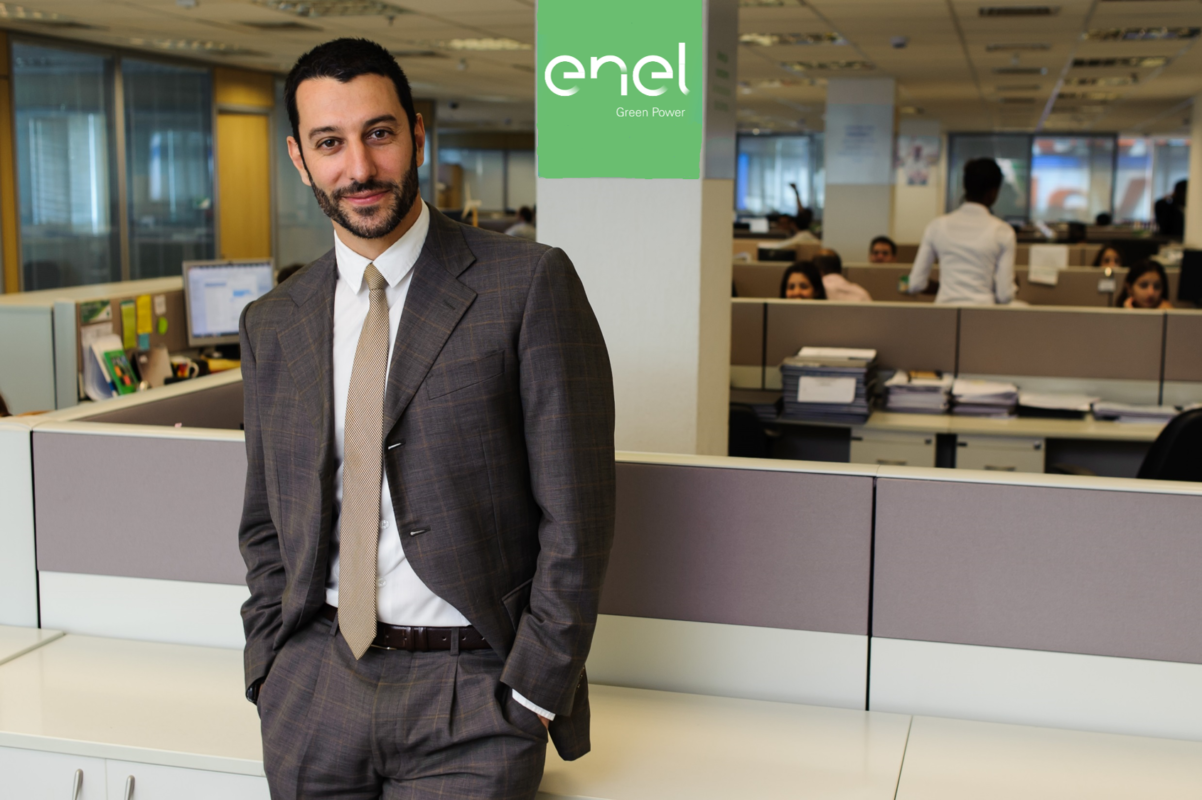 Mexico will soon have a starring solar project – the largest in the entire Americas – to cement its newfound leading role in renewables driven by a major energy market reform. Italian power giant Enel is set to continue its domination of Latin America by developing the record 754MW project, having already bagged the largest solar plants completed or under construction in both Chile and Brazil.
Paolo Romanacci, Enel's head of renewable energies for Central America, is brimming with enthusiasm for the Mexican market.
"In my opinion this is going to be the most enjoyable country from an energy point of view all around the world," he says. "Mexico is going to be the place to be in the next 3-7 years."
Enel saw an opportunity in Mexico well before its competitors having entered the market around 2007/08 with a 52MW acquisition of hydro power. In the following 10 years, it also became a market leader in wind energy making it well-placed to capitalise on the very recent rise of solar in Mexico.
Enel Green Power México (EGPM), a local subsidiary of Enel, is taking on desert-like conditions for the Villanueva Project near Viesca, Coahuila State, in north central Mexico, aiming to power the equivalent of 1.3 million households with the production of around 1,700GWh per year.
The company won the project in March last year through the country's first energy tender since the major reform known as Reforma Energética, which opened up the sector to private investment and countered long-held energy market monopolies. The firm was awarded 15-year supply contracts and 20-year clean energy certificate contracts for 992MW of solar – 754MW for the Villanueva project and the remaining 238MW for the Don José PV project. Enel also went on to win 93MW of wind in the second renewables auction.
Villanueva project details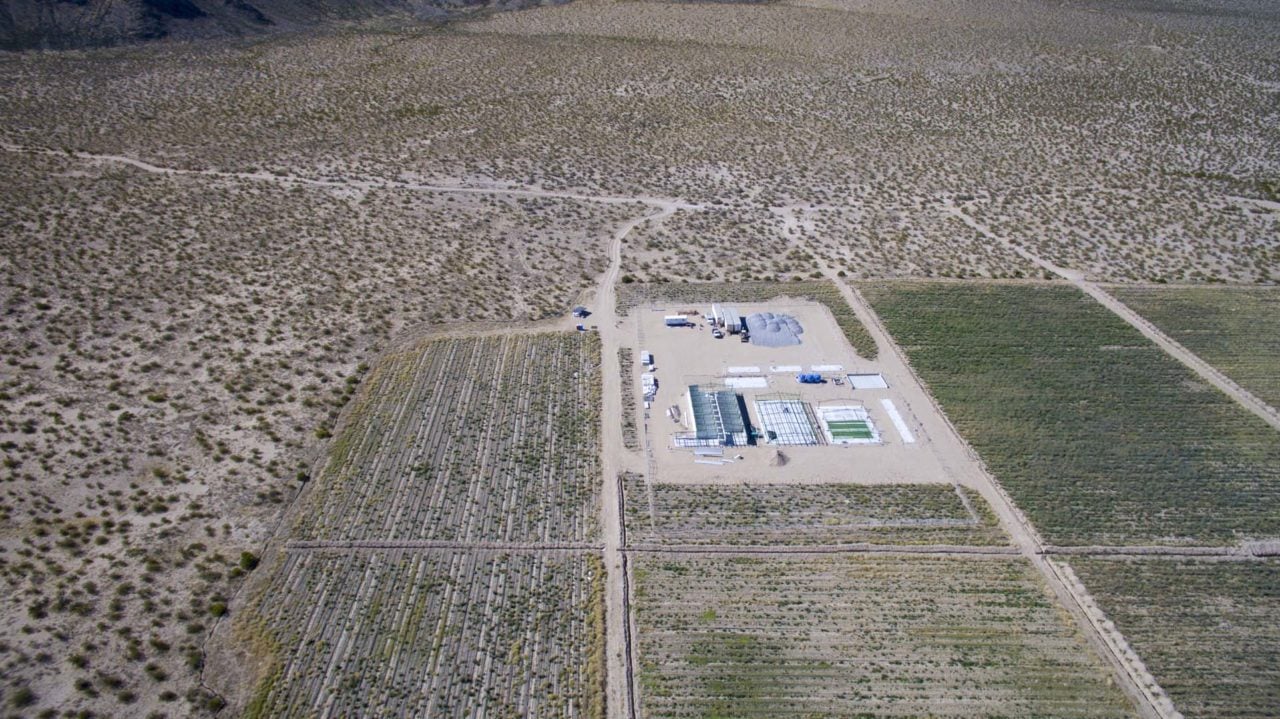 | Ground | 3,000 hectares |
| --- | --- |
| Construction site | 2,400 hectares |
| PV modules | 2,355,756 |
| Conversion units | MV:154 |
| Power transformers | MV/LV 308 |
| MV collector system | 30MV lines, 350 kilometres |
| Transformer substation | 1 (from 34.5kV/400kV) |
| Main transformers | 3MV/HV 400kV, 137/180 MVA |
| Transmission lines | 5 kilometres |
Preparing for auction
Having already participated in auctions in other parts of the country, Enel was able to compare different benchmarks to influence its auction strategy.
"A week before the auction it's really a mess, because we go ahead until the day of the auction with several layouts: trackers, non-trackers, different kinds of inverters, different panels," says Romanacci. "We go with several combinations and we do that in order to allow the supplier to really give their best offer, and then for every single layout we have an estimation of the generation and we keep changing until the very last day."
The plant will be divided into two separate sections of 427MW (made up of 9 batches) and 327MW (7 batches). Each batch is itself made up of 10 sub-batches. The plants will use modules with polyvinyl fluoride (PVF) backsheets along with single-axis trackers. Manufacturers of PVF backsheets claim they improve a panel's ability to stand up to harsh climates including those with high temperatures and humidity.
Land
Finding suitably flat land that minimizes the amount of work required in levelling soil and balancing is critical, especially for plants of this scale. The effect of dust on power generation also has to be examined closely given the dry conditions of the region.
"On a project like this the balance of land […] or the removal of the vegetation has an impact; also the consistency of the soil. All these issues we clearly analyse," says Romanacci.
To kick things off, a pyranometer is installed onsite to measure irradiance and a specialised team correlates the local data with satellite measurements to review the accuracy of the generation estimations, and Romanacci claims that when Enel projects get up and running, the estimations usually turn out to have a very high degree of accuracy.
Community, lizards and beehives
Enel started following World Bank performance standards several years ago, which go far beyond most local legislation, says Romanacci, and as part of this it started looking more at how projects can add value to the local community.
As an example, Enel helped boost local cheese and termites' eggs (a local delicacy) production nearby its 200MW Dominica wind farm also in Mexico.
"Local tradition was kind of getting lost and now they have increased ten times their production and also we are pushing to allow them an international market, not only a local market," says Romanacci.
The firm starts working with the community at the very beginning of projects. In the case of Villanueva, it trained local people to become carpenters able to process the several hundred thousand wooden pallets that make the packaging for Villanueva's nearly 2.5 million solar panels. These pallets were donated by Enel to the local community together with carpentry training so that local people can get an income out of them.
"This is a very poor community so at the very beginning they do windows and doors, but then they can also do furniture," says Romanacci. "They can enter into the market and we can help them get into a distribution line."
On top of that, more than 1,200 workers will be needed for several months on Villanueva's project construction and work priority is given to local people, who take up roughly more than 50% of the workforce.
As a desert region with few water sources, Enel also decided to engineer a local water project. This will generate drinkable and potable water to not just help clean the panels, but also to be consumed by workers and the local community. All the land and materials picked up in the soil levelling process will also be used by locals for various projects.
Enel is even looking to develop beehives in order to reinvigorate the production of honey in the local community.
"These are things that always allow us to have a good relationship with local communities," adds Romanacci.
From an environmental perspective, Enel aims to have minimal impact during construction, but at Villanueva one of the key concerns was the impact on local lizards. For this reason, Enel rented 2,400 hectares, but set aside a further 600 hectares in order to reallocate these lizards and local flora to create an environmental reserve area.
Finance
In the building stage of Villanueva, Enel will invest US$650 million, but the firm is currently looking for an innovation on the structure of financing.
"We have an advantage that the first auction came out to have tariff more or less 10-15% higher than the second auction," adds Romanacci. "Right now we have the best portfolio in Mexico so we are working on financing and I don't see that as a big issue because several banks or financiers are interested in the project."
Logistics
Managing nearly 2.5 million panels and all the related trackers is a significant undertaking. However, Enel's prior experience in Chile and Brazil has helped it develop a precise procedure in terms of logistics. All components are digitally tracked around the world and a control room receives all the data to know precisely where each component is located. Furthermore, every component has a barcode to ensure it is installed in the designated area.
"This is very important also from an aggregation point of view," adds Romanacci.
Now with construction well underway at Villanueva, commissioning is expected in the second half of 2018 and Enel is confident about the country's future.
"We come out from a system reform that is practically privatising the sector and is boosting renewables," says Romanacci. "I don't see any other country in the world [except some Asian countries] that is of the same size with the same resources, with a clear regulation like Mexico and with stable economy and with fair conditions to construct and operate a plant like Mexico."
He also cites recent global research figures that forecast a staggering 50% of Mexico's energy mix to come from solar and wind by 2040.
Meanwhile, even the International Energy Agency (IEA), which is notorious for understating solar deployment figures, has tabbed Mexico to hit between 30-40GW of solar PV installations by 2040 under various scenarios.
Romanacci concludes: "The future of Mexico is going to be renewable and specifically solar."